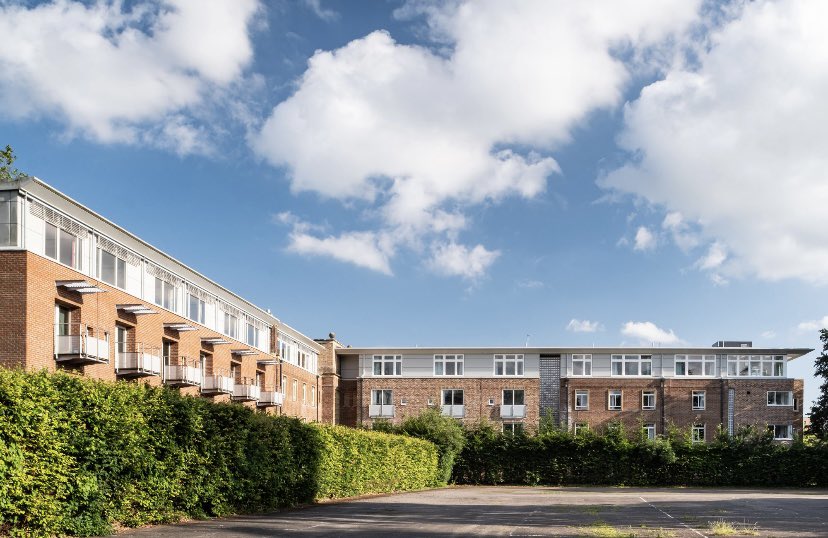 The renovation of Old Garden Hostel has been commended by the Greater Cambridge Design and Construction Awards, which celebrate the best in placemaking, design and craft skills locally. The ceremony, arranged by the Cambridge Forum for the Construction Industry and the Greater Cambridge Shared Planning Service, was held at Jesus College on 16 March.
In commending the project, the judges commented that they were:
Struck immediately by the stylish original staircase with its new upper floor and higher handrails successfully accommodated, the judges explored both new spaces and the refurbished existing ones. The new Cross Laminated Timber interventions and existing structure feel well integrated, with increased amenity space and ventilation improvements. The whole building has received a significant boost, and with new landscaping the whole site is generating very positive student feedback.
Just a few days earlier, the College's accommodation buildings at Cranmer Road were Highly Commended in the 2022 Civic Trust Awards. The Cranmer Road buildings - the first Passivhaus-certified buildings in Cambridge - have also been shortlisted for the RIBA East 2022 Awards. The winners will be announced early in May.