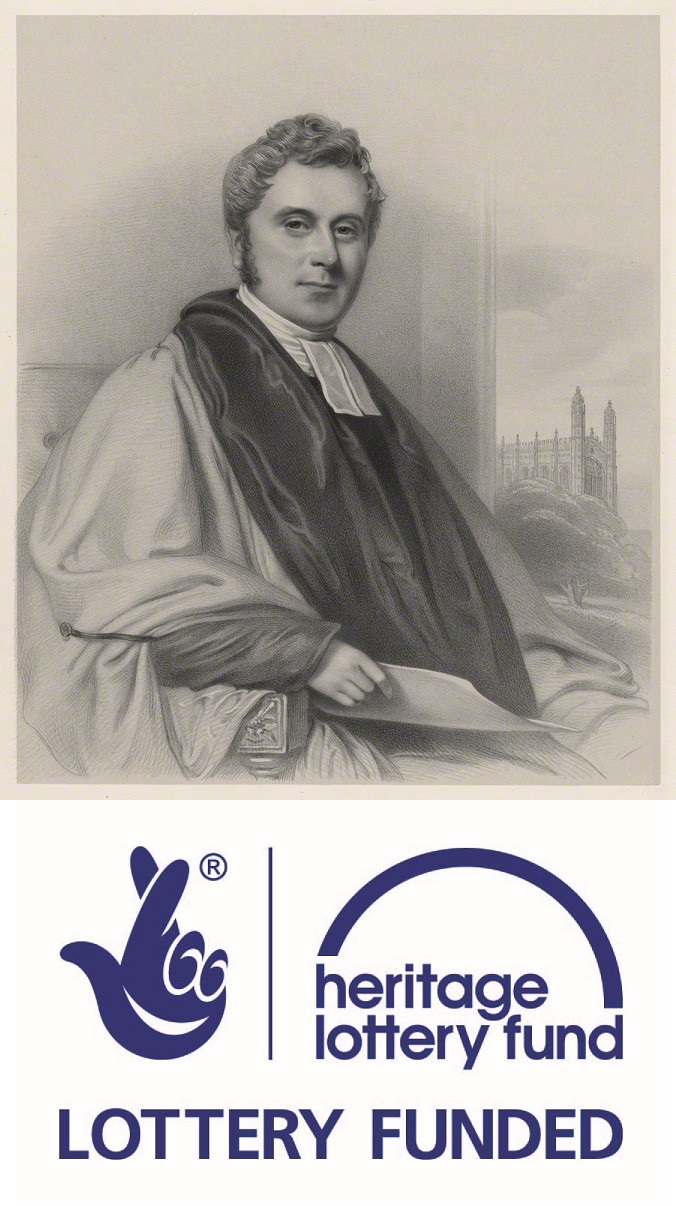 In the spring of 2016 King's Library received a grant of £44,000 from the Heritage Lottery Fund (HLF) for an exciting project, 'Shakespeare and Austen at King's College: Celebrating their Centenaries in 2016 and 2017'. The project included the online cataloguing and conservation of the English literature section of the Thackeray collection of rare books, as well as a series of public exhibitions, talks, group visits and the creation of online content.
The eminent classicist George Thackeray (1777-1850), cousin of the novelist William Makepeace Thackeray and Provost of King's (1814-50), bequeathed his library to the College. The collection consists of approximately 3,200 volumes, ranging in date from the 1470s to 1850, and covers subjects as diverse as natural history, ornithology, English literature, classics, theology, sport, travel, languages, Italian and French literature, and history.
The purpose of creating an online digital library of images from the project is one way of ensuring a legacy that lasts well beyond the two-year lifetime of the project. We hope you enjoy exploring the various themed collections in the digital library. Click on the links below to do so. More information about many of the books photographed here can be found on our special collections blog 'King's Treasures'. Click the link below.