Visiting the Archive Centre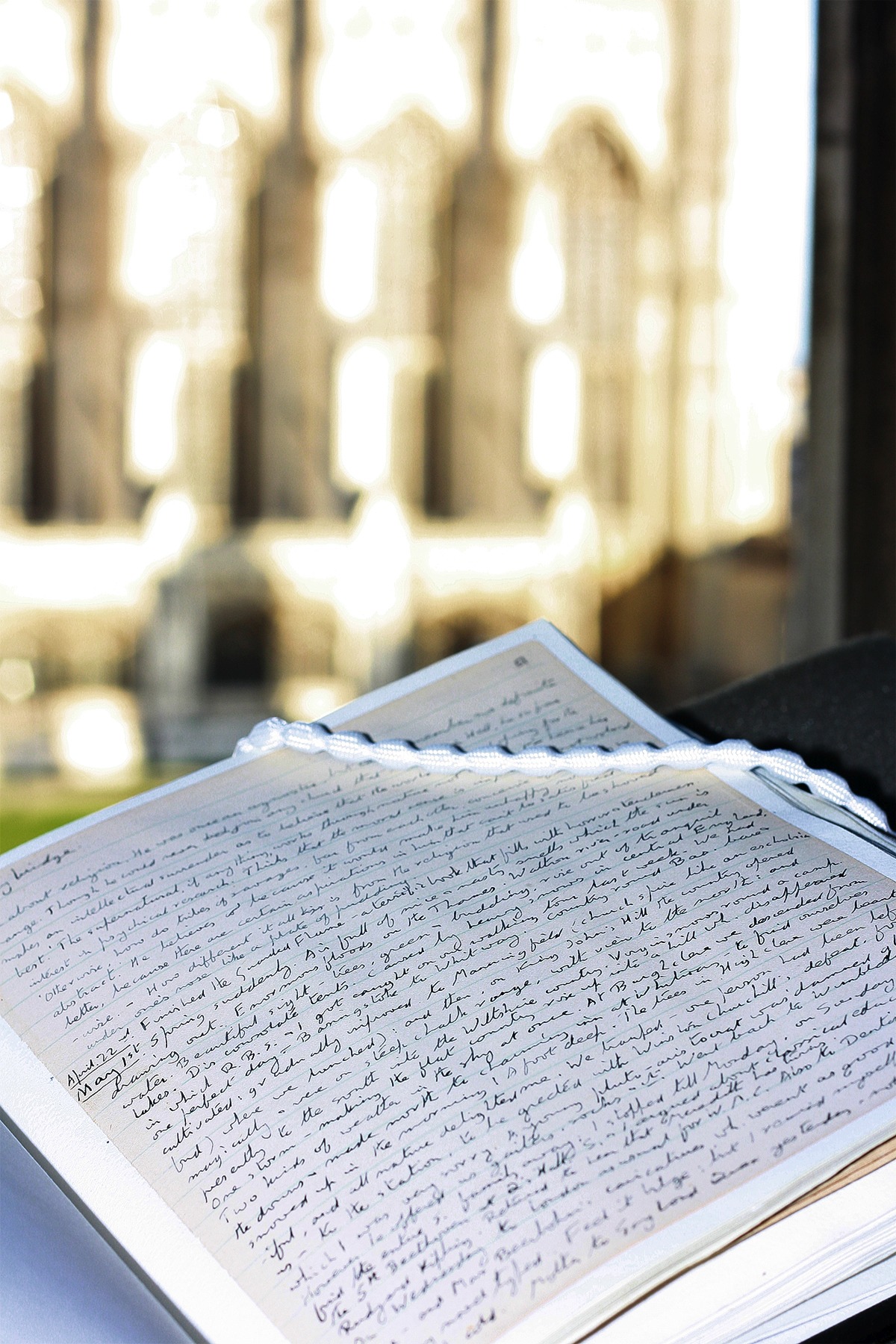 VISITING DURING CORONAVIRUS/COVID-19
In the new year we hope to be open to readers on a limited basis (we are taking appointments for dates from 17 January 2022 onwards) but this will depend upon government Covid guidance and College policies. When we reopen, the procedures below are likely still to pertain.
Please note the following Covid-safe procedures for using the reading room:
Windows will be left open in the reading room all day. DRESS APPROPRIATELY.
Visiting is by ADVANCE APPOINTMENT ONLY.
Appointments are subject to CANCELLATION with little or no notice, depending upon changes in government guidance and staff sickness or self-isolation absence.
If ANY of the following bullet points apply to you on the day of your visit, or have applied at any time in the 2 weeks prior to your visit, you MUST STAY AT HOME and postpone your appointment. This is for the safety of other readers and of staff.
you have a new continuous cough
you have a high temperature
you have a loss of, or change in, your normal sense of taste or smell
you have received a positive COVID-19 test result
you live in the same household or bubble with someone with COVID-19 symptoms (as above)
you live in the same household or bubble with someone who has tested positive for COVID-19
Government advice is that you self-isolate or quarantine due to contact with someone with COVID
Government advice is that you self-isolate or quarantine due to travel
If you have a new headache, sore throat or runny nose, please also stay home and postpone your appointment. If that is not possible, please arrange to have a lateral flow test each morning before you come in. If the test is positive you MUST STAY AT HOME and postpone your appointment. (Pharmacies supply LFTs in England, or they can be ordered from the government).
Make your way DIRECTLY TO THE ARCHIVE CENTRE from the Porters' Lodge. The main part of the College site is still closed to non-academic visitors.
You must WEAR A FACE COVERING (unless exempt) WHEN MOVING AROUND in the Library building and when entering and exiting College. It is not necessary to wear a face covering outdoors PROVIDED you can ensure 2 metres distancing at all times. You are not required to wear a face covering while seated in the reading room.
Hand sanitiser is available throughout the building as you exit, but we ask that your hands be clean (without sanitiser residue) and dry when you consult documents.
The available seating respects the 2m social distance guidelines, and reader numbers comply with the Rule of 6 indoors.
Documents will not be quarantined between readers, but reading desks will be sanitised and bookrests and weights will be quarantined for at least 62 hours.
Archivists will continue to respond to requests submitted by email. Our reprographics service is available, please see the link below for costs.
[last updated 21 December 2021]
Please note that the Archive Centre is not open on Fridays.
REGULAR SERVICES
Most of the Centre's catalogued collections are available by appointment for consultation by scholars, free of charge, Monday to Thursday, 9.30 am – 12.30 pm and 1.30 pm – 5.15 pm. Note that the Centre is closed for a few weeks each year, as per the table below. Documents will normally be produced within ten minutes of being requested.
Among the personal papers restrictions are in force for a small quantity of personal letters of persons still living, which may only be read with the permission of the author, and for other sensitive material, closed temporarily as a condition of bequest or in deference to the interests of concerned third parties. In addition, periods of closure are imposed on recent College records.
Intending readers must make an appointment with the Archivist before visiting King's and should bring with them two forms of photographic identification and a letter of introduction.
Facilities
Reading room tables are fitted with power points for laptop computers which readers are welcome to bring with them, provided their use does not disturb other readers. Pencils only may be used for writing by hand. A complete list of reading room regulations is available in the reading room. Wi-Fi is available for Eduroam users.
The ArchiveSearch catalogue is accessible from a terminal in the reading room. Naturally, good old-fashioned hard-copy catalogues of all the College and Modern archives are available in the reading room. The archivists are happy to advise researchers on their contents, and to try to help identify materials that will be of interest to researchers.
ArchiveSearch replaces the Janus on-line catalogue, which was decommissioned from 1 March 2021. Please see 'Links' below for the complete catalogue of the Archive Centre's holdings.
Disabled access
There is a lift in the building, which is accessed by telling the person who responds to the buzzer that you require it. If you have questions or concerns about your ability to access our material please let us know, we may be able to help.
Copies
Reader photography is allowed under certain conditions. If you wish to order copies or take photographs, please see the relevant links below, as well as the link to information about copyright.
Closure Dates
| | 2021 | 2022 |
| --- | --- | --- |
| Re-open after Christmas | see above | 17 January |
| Closed for Easter Monday | see above | 18 April |
| Closed for Bank Holiday | see above | 2 May |
| Closure begins (for student exams) | see above | 9 May |
| Re-open (after student exams) | 5 July | 20 June* |
| Closed for Bank Holiday | 30 August | 29 August |
| Closed for Christmas | 20 December | 19 December (re-open 16/1/23) |
* NOTE: Preparations for the students' graduation event occur this week and may cause noise disturbance in the reading room.
All dates and times of opening may be subject to revision without notice, though major change is unlikely.
Getting to the Archive Centre
For directions to King's College, see the Getting to King's link below. For directions within the College, see the map below.
There is wheelchair access and a toilet for the disabled at King's College Library. Please let us know if you need disabled access instructions, when you book your appointment.