Choristers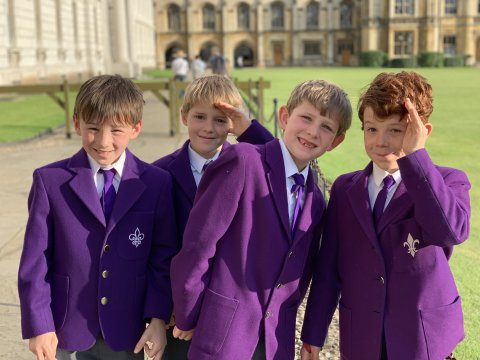 The chorister experience is probably the best musical education available to children between the ages of 9 and 13. It also brings the benefit of skills that last a lifetime. 
Being a chorister boosts confidence and teaches independence, dedication and organisation. A chorister learns both how to lead and how to work effectively in a team; skills that serve them well whatever path they choose to follow in the future.
At King's we're looking for boys in Years 2, 3 and 4 with a love of music and singing. You don't have to be a musical genius to become a chorister: we provide all the training – in singing, music theory and instrumental skills – all alongside outstanding academic tuition and a full sporting programme.
---
First step: get in touch
If you would like to find out more about being a Chorister at King's, get in touch with Katie Randle or ring us at King's College School on 01223 365814.
We'd be delighted to answer your questions about what's involved and to talk with you about whether the chorister experience might be right for your son and for your family.