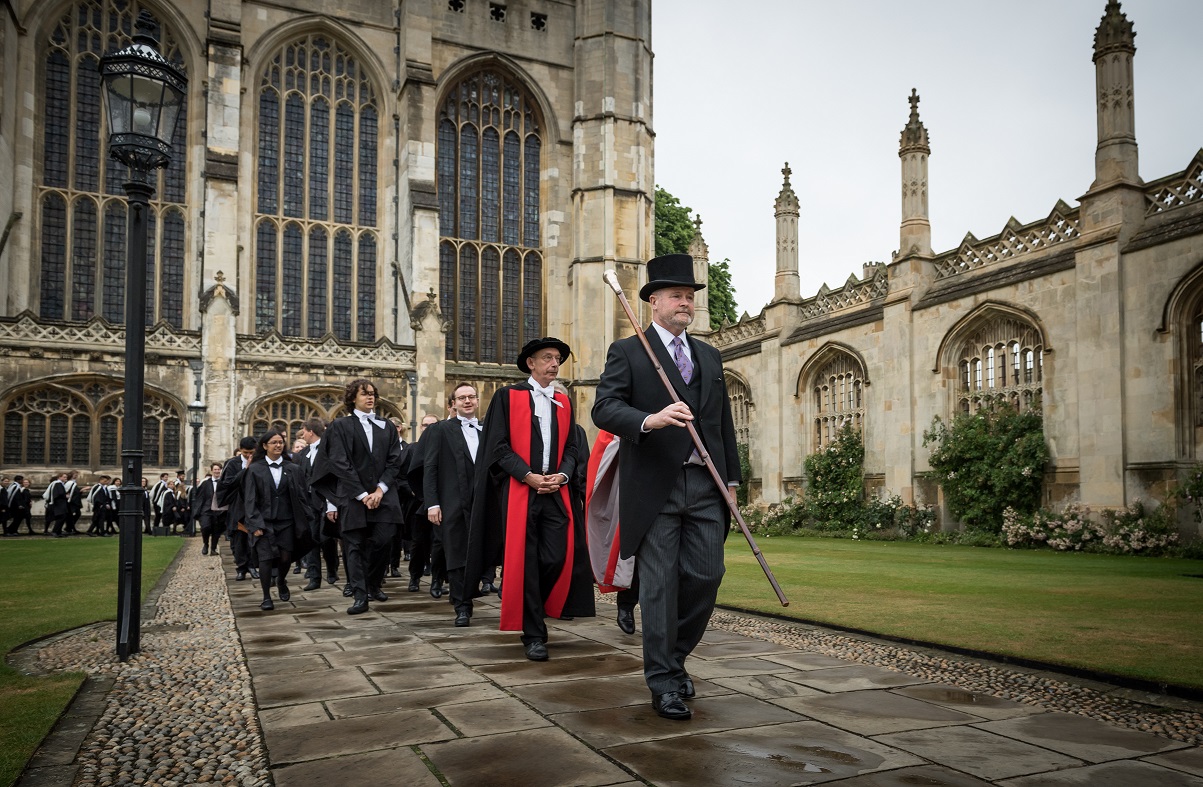 It is possible to bring up to two guests to a graduation ceremony in the Senate House. Please see below the list of dates when King's will be presenting graduands in person and which degrees will be accepted at each ceremony.
---

Congratulations on completing your degree requirements! Before the degree itself can be awarded, however, you need to go through the process of graduation. These pages will help explain that process; we have also compiled a list of frequently asked questions to help you. If you can't find the answer to your query then please contact the Praelector's Secretary, Barbara Tucker, on 01223 331236.
The College Praelector is Professor Nicholas Marston. He is responsible for presenting graduands at Congregations of the Regent House for the conferment of degrees; these ceremonies take place in the Senate House, and reach back many centuries. Graduands are presented individually by the Praelector to the Vice-Chancellor or his Deputy in the presence of the Proctors, who are the elected representatives of the Regent House. After the Vice-Chancellor has conferred your degree you will be presented with your degree certificate.
We very much hope that you will wish to take your degree in person. If that isn't possible, you can proceed in absentia (in absence): your name will be included in the list of those graduating and your certificate sent on after the ceremony. You should remember that you do not have your degree until it has been conferred upon you, in person or in absentia, at a Congregation of the Regent House. If you require your degree certificate for employment or further education reasons then you may wish to consider graduating in absentia.
The University provides a detailed description of the ceremony. You can find the link to the relevant page in the links section at the foot of this page.

---