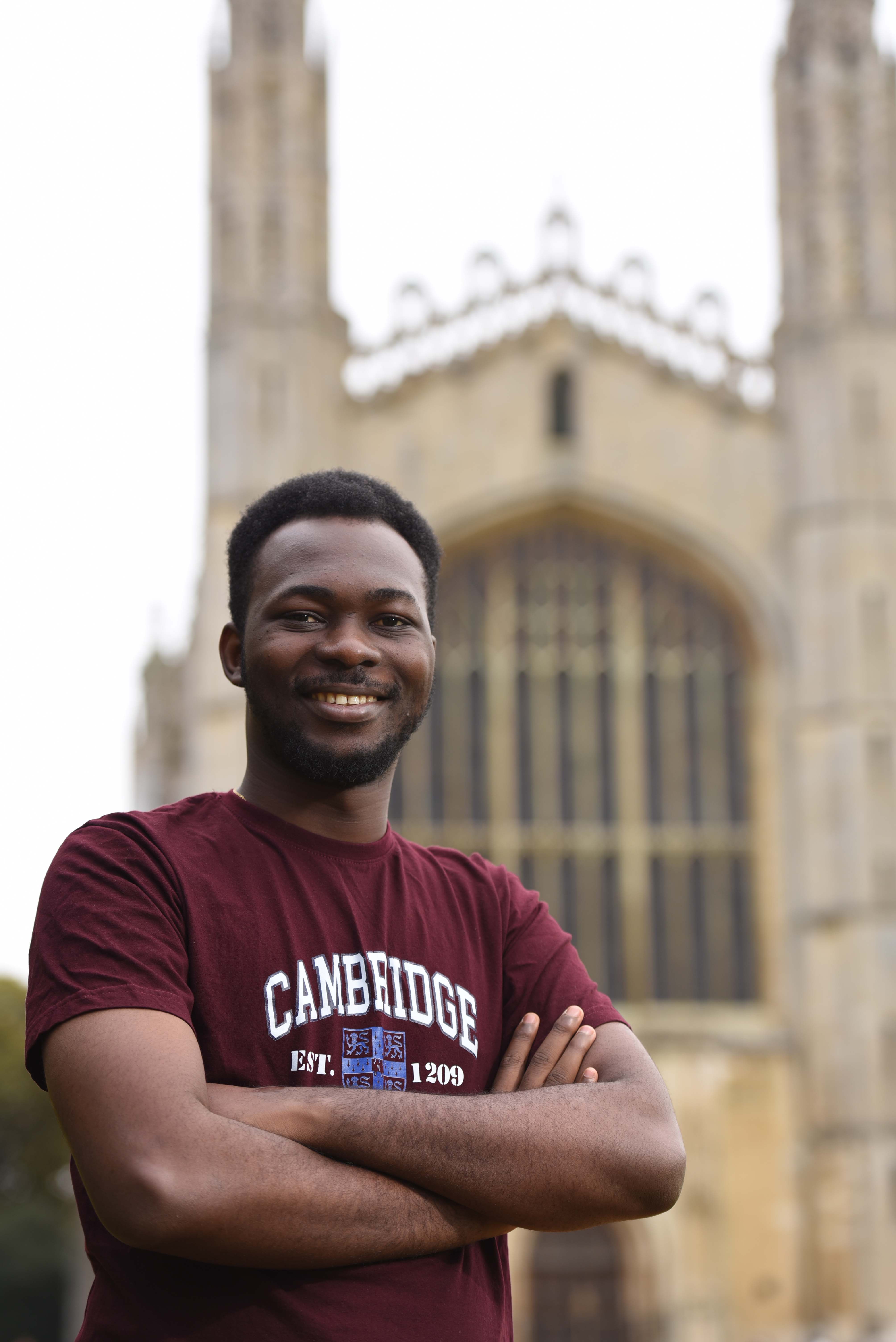 Students from Bangladesh and Nigeria have been awarded the Quantedge-Cambridge Refugee Scholarships at King's.
Samia Khan and Adewunmi Akingbola joined King's in October, to study for MPhils in Asian and Middle Eastern Studies and Population Health Sciences respectively. Both have faced challenging circumstances; and both want to use their time at King's and their own experiences to help create change.
Born in Bangladesh, Samia arrived in the UK in 2004. A determination to pursue her studies has driven the overcoming of considerable obstacles. She studied at Birkbeck and SOAS before joining the Civil Service, and hopes that the MPhil at King's will lead to doing a PhD.
Adewunmi trained as a medical doctor at Lagos State University College of Medicine. Growing up in a rural part of Nigeria he saw first-hand the devastating impact of infectious diseases such as viral hepatitis B, and in Lagos led a project to combat its spread, conducting free antigen tests and providing subsidised Hepatitis B vaccinations. He saw too the importance of public health interventions shaped by good data collection and analysis, and the MPhil will develop skills in epidemiology and biostatistics. 
Adewunmi says:
Through research, I'm hopeful that I can play a part in building stronger and more resilient healthcare systems that could benefit not only my home country of Nigeria but also the wider African continent.
The Quantedge-Cambridge Refugee Scholarship at King's was first awarded in 2020. It is available annually, in support of students who have come from areas of conflict. Applications for the academic year 2024/2025 are now open.