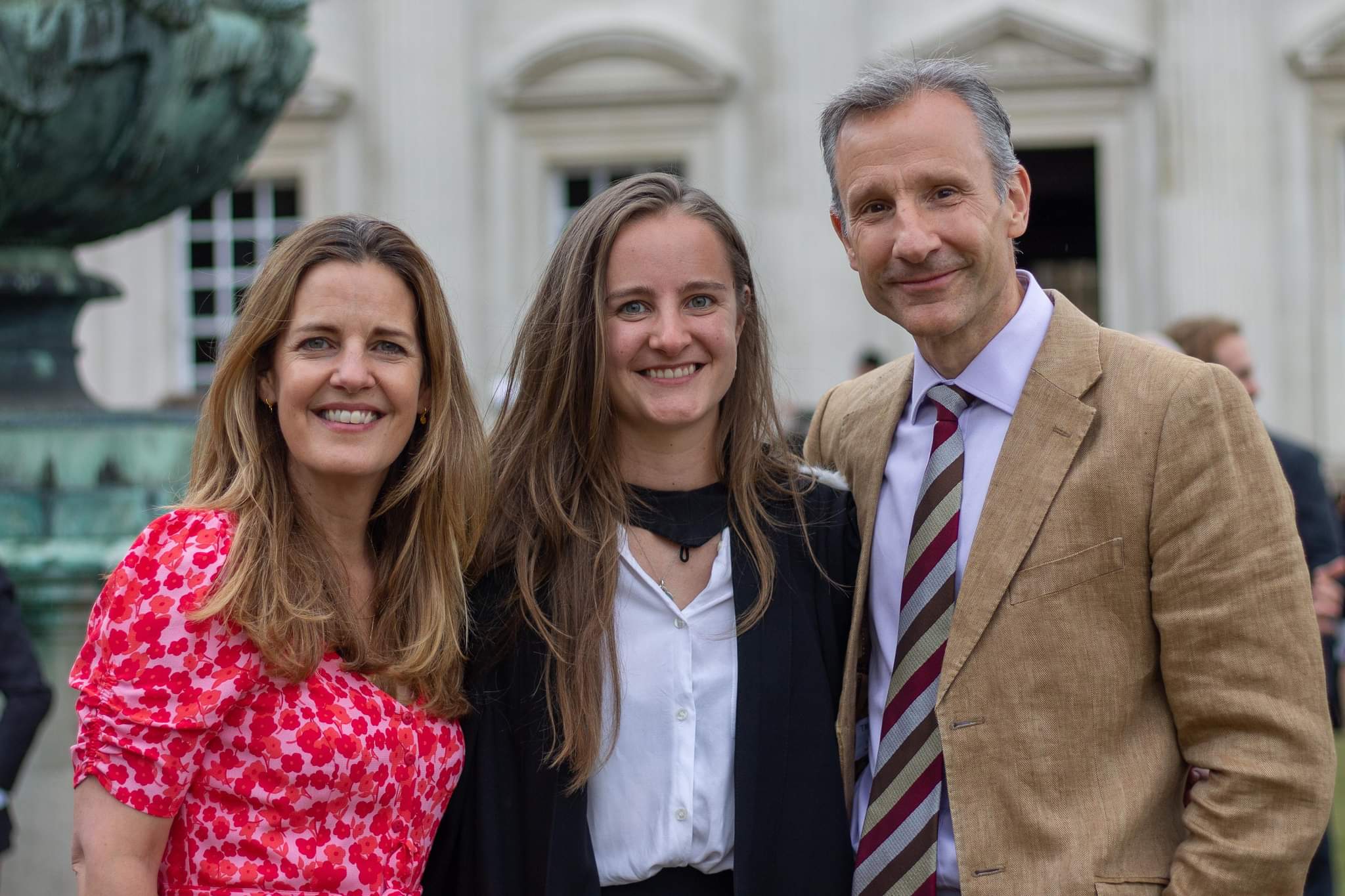 King's recent graduate Alice Walton-Knight has been awarded the Council of Military Education Committees (COMEC) 2022 Best Student Prize for her work in support of fellow students, charities and the wider Armed Forces community. Alice is a Second Lieutenant of the Cambridge University Officers' Training Corps (OTC), having joined at the beginning of her degree. In her first year she travelled to Jordan for a defence engagement exercise, did training in Germany and sailing in Cyprus, before completing her Officer Selection process and being made Junior Under Officer with responsibility for a number of Junior Officer Cadets, the OTC sports team, and recruitment.
Upon receiving the award, Alice commented:
In my time with the OTC, I've done a lot of military training, as well as a lot of adventure training (especially climbing), and I've had the opportunity to meet incredible people from all backgrounds. More than anything, it's been the people who made it such a good experience. There have been other, less obvious, opportunities too: I've kayaked in the army kayaking championships, competed in orienteering and debating competitions, and worked with the University Royal Naval Unit to help on their annual deployment- all opportunities I didn't know existed when I joined!

This award is a really special end to my time at the OTC and at university; it's also a reflection of how much support I've had from everyone at the unit. Without the opportunities to take on new responsibilities and, equally importantly, to fail and learn from failure, I wouldn't have had the confidence to do a lot of what I've done, or a lot of what I'll do in the future.
At the start of September Alice will be going back to the Royal Military Academy Sandhurst for a year of officer training.