Choirs join forces for historic Evensong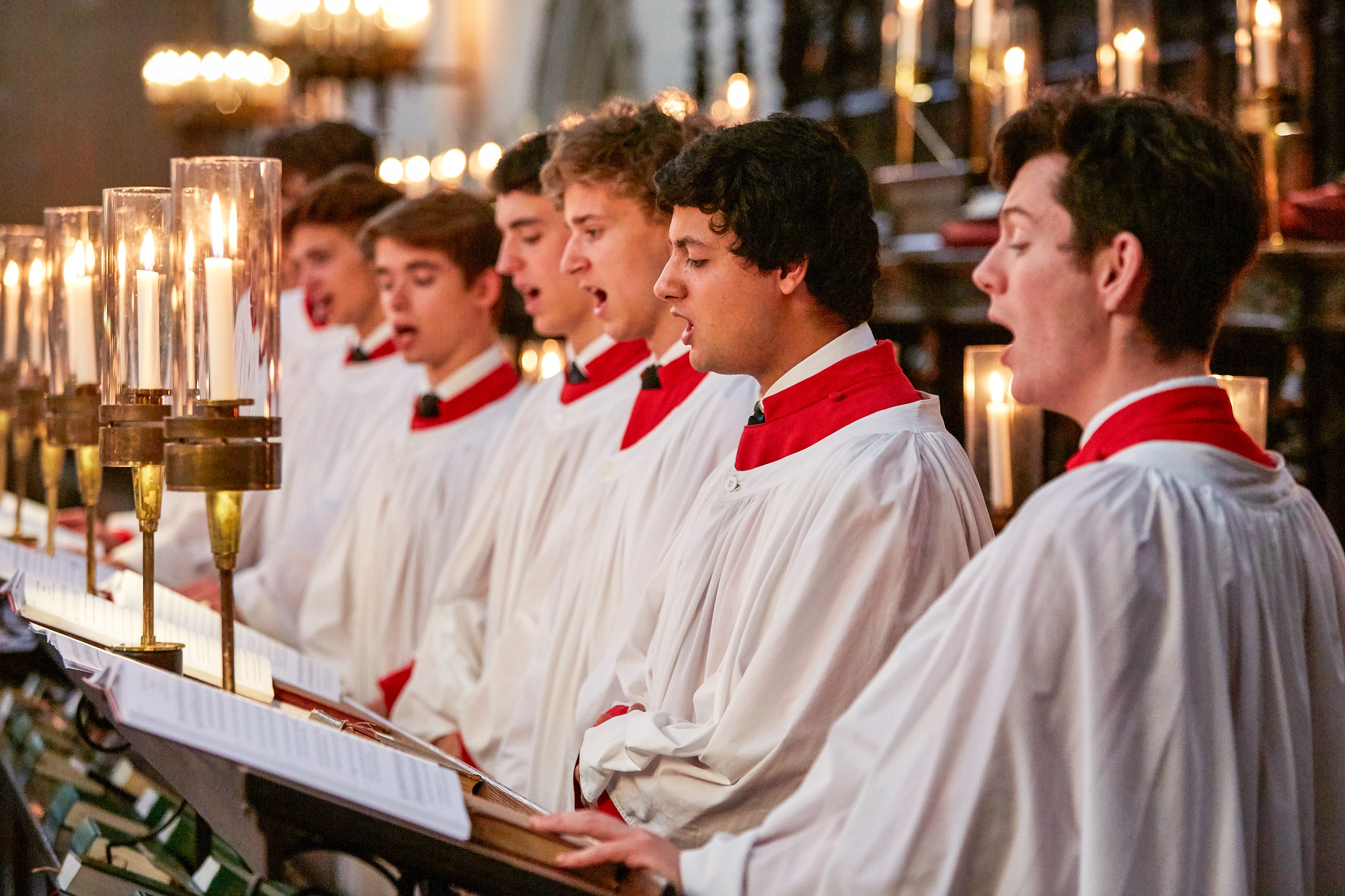 The college choirs of King's and St John's will together sing a joint Evensong on Thursday 4 July in King's College Chapel. Although the service is an annual event, this year's service is particularly special as it is Sir Stephen Cleobury's last. Sir Stephen, who retires as Director of Music at King's in September, was Organ Scholar at St John's in the 1960s. 
During the Evensong, the choirs will sing Stanford's canticles in A, as well as anthems by Balfour Gardiner and Hubert Parry. Organ voluntaries by Howells and Stanford will be played by the two visiting organ scholars. 
While tickets have been issued for seats in the inner chapel, there will be plenty of seats in the Ante-chapel for anyone wishing to attend without a ticket. Visitors are most welcome and are asked to queue in good time at the front gate of the College for the service which begins at 6pm. This service is not suitable for children under five years old.
See the Chapel Services page for more information, including Evensong broadcast live on BBC Radio 3 on Wednesday 3 July.