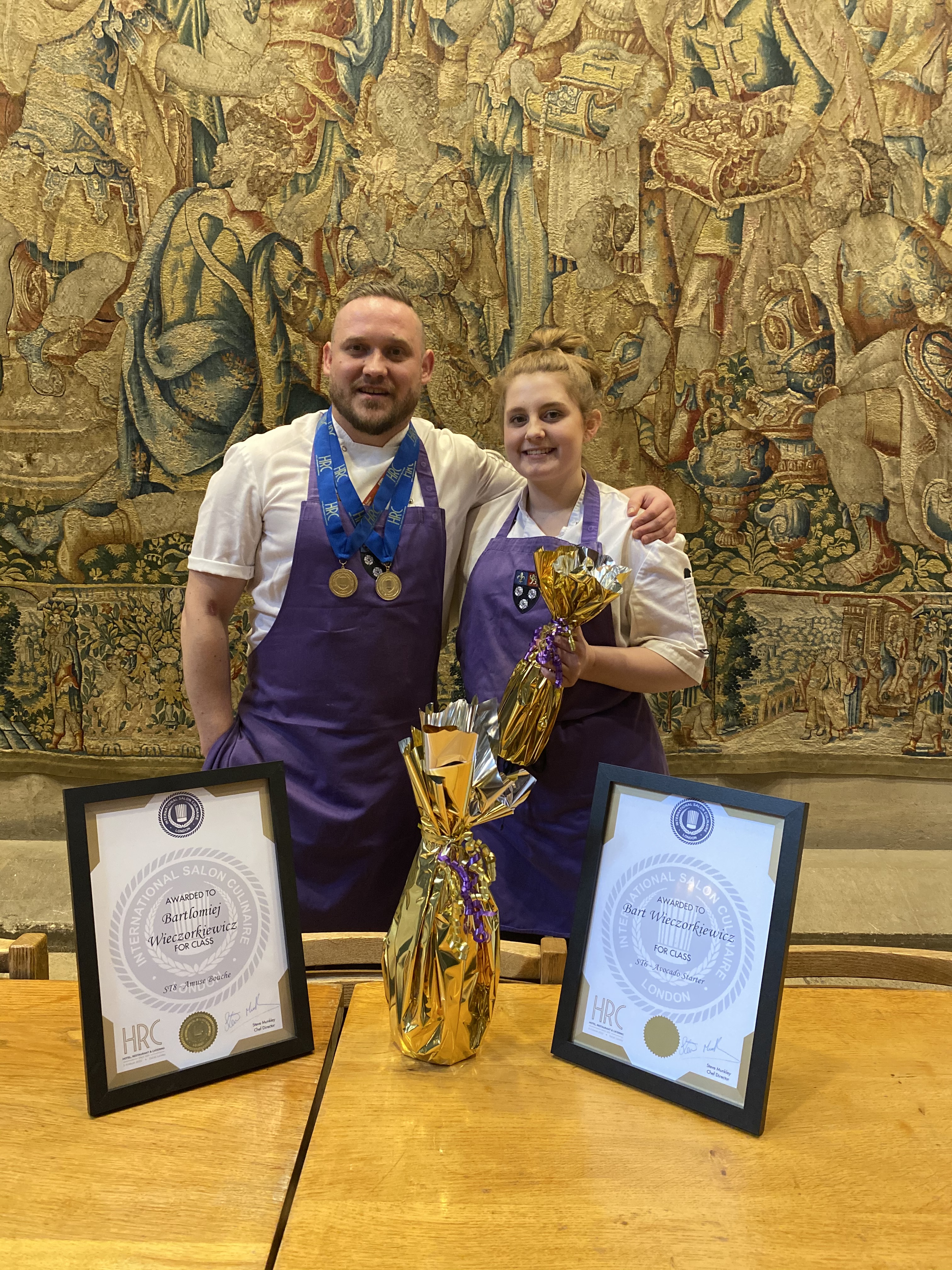 Our congratulations to chefs Bart Wieczorkiewicz and Lourdes Callum-Shaw, who both achieved success at national culinary competitions last week.
Bart, competing at the Hotel, Restaurant and Catering (HRC) event at ExCel London, won two gold medals and two "best in class" honours for his avocado starter and amuse bouche.
Lourdes has advanced through the semi-final of the Young Pastry Chef of the Year competition, organised by Town & Country Fine Foods. The final will take place on 7 April at the Claire Clarke Academy, Milton Keynes. We'll be rooting for her!