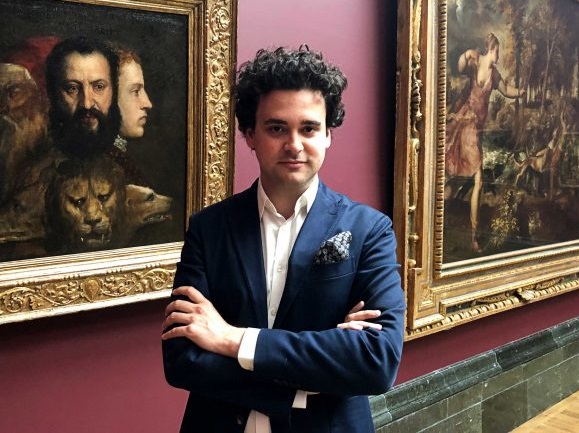 King's PhD student Julien Domercq (KC 2007) has been appointed as the new Assistant Curator of European Art at the Dallas Museum of Art in Texas. In his new role, Julien will focus on the presentation of the museum's collection of Old Master works, and is already working on future exhibitions of paintings by Caravaggio and Frans Hals.
On his appointment, Julien commented:
"From my very first visit to Dallas, I was impressed by the central role the Museum plays for its community. I am looking forward to devising ambitious Old Master exhibitions in partnership with other institutions internationally, collaborating on innovative programming and research, and caring for, interpreting, and growing the DMA's European Old Master collection, making it ever more accessible to the people of Dallas, and beyond."
In his previous position as the Vivmar and Harry M. Weinrebe Curatorial Fellow at London's National Gallery, Julien contributed to numerous catalogues, curated the exhibition Drawn in Colour: Degas from the Burrell (2017) and helped organise Painters' Paintings: From Freud to Van Dyck (2016).
Julien studied his undergraduate degree at King's between 2007 and 2010, before returning to the College in 2015 to undertake an MPhil and subsequently a PhD. His doctoral thesis examines shifts in European depictions of indigenous people in the Pacific Islands at the end of the 18th century.