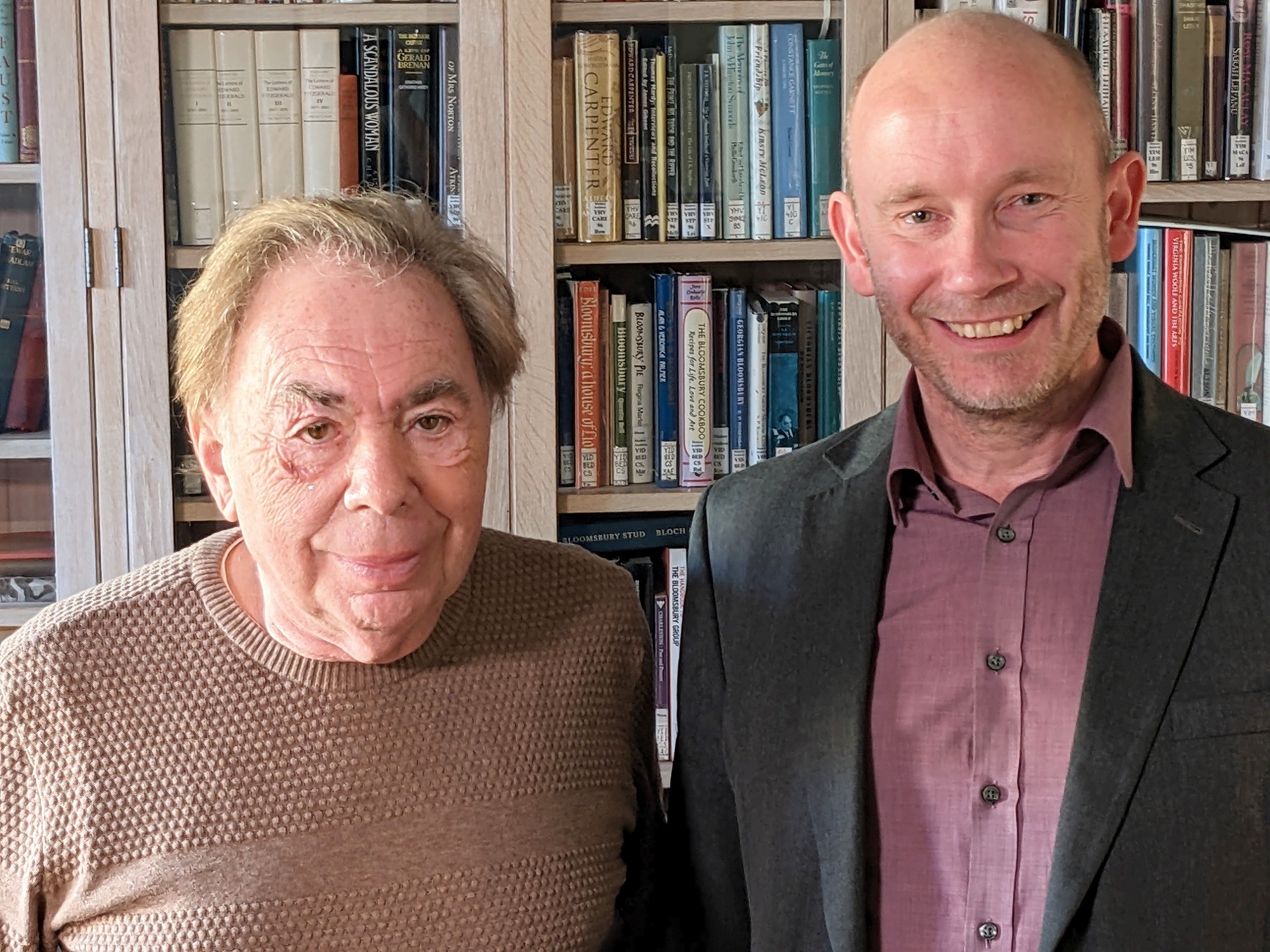 In the first episode of the latest series of BBC One's 'Who Do You Think You Are?', musical theatre composer and director Andrew Lloyd Webber uncovers the story of a family ancestor with the help of King's Librarian Dr James Clements.
Andrew Lloyd Webber's five-times grandfather Henry Magito had a brother (Alexis) who was an accomplished composer and cellist, active on the Cambridge concert scene of the 1760s, and is depicted in an eighteenth-century engraving that can be seen on the wall in the Rowe Music Library at King's.
You can read more about Alexis Magito and see the documents James shared with Andrew Lloyd Webber during his visit to King's on the Library & Archives Blog.