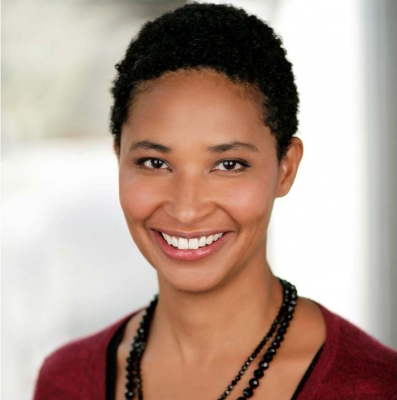 King's alumna and Honorary Fellow Dr Danielle Allen has been awarded the 2020 John W. Kluge Prize from the Library of Congress, for Achievement in the Study of Humanity. As part of the award, Danielle will collaborate with the Library on the 'Our Common Purpose' initiative, a campaign to promote civic education and engagement in schools, universities, and the wider American public.
In a statement, the Librarian of Congress, Dr Carla Hayden, said: "We are proud to honor Danielle Allen, a leading expert on justice, citizenship and democracy, with the Kluge Prize as she helps to lead a timely national conversation on how we find our common purpose. ... Now is an important moment to discuss ways we can all promote civic strength and engagement, which is at the core of our national culture".
The Kluge Prize was established in 2003 and recognizes work in disciplines not covered by the Nobel Prizes. Previous winners have included the philosophers Jurgen Habermas and Paul Ricoeur and the historians John Hope Franklin and Drew Gilpin Faust.
Danielle Allen is a Professor at Harvard University and Director of the Edmond J. Safra Center for Ethics. She has published broadly on democratic theory, political sociology, and the history of political thought, with works including Our Declaration: A Reading of the Declaration of Independence in Defense of Equality (2014), Education and Equality (2016), and Cuz: The Life and Times of Michael A. (2017). Danielle is also the principal investigator for the Democratic Knowledge Project, an educational platform aimed at developing skills needed for civic engagement.