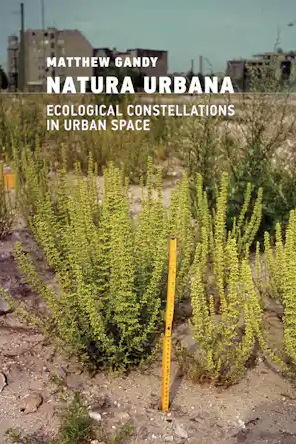 King's Fellow Matthew Gandy is this year's winner of the John Brinckerhoff Jackson Prize, awarded by the Foundation for Landscape Studies and UVA School of Architecture.
The prize was awarded for Matthew's latest book Natura Urbana - published by MIT Press in 2022 – which studies urban nature drawing together different strands of urban ecology as well as insights derived from feminist, posthuman, and postcolonial thought.
The John Brinckerhoff Jackson Book Prize is awarded to the author of a book published within the past three years on a subject pertaining to landscape studies. Only books based on original research and those that break new ground in method or interpretation are considered, as the purpose of this prize is to reward contributors to the intellectual vitality of garden history and landscape studies.