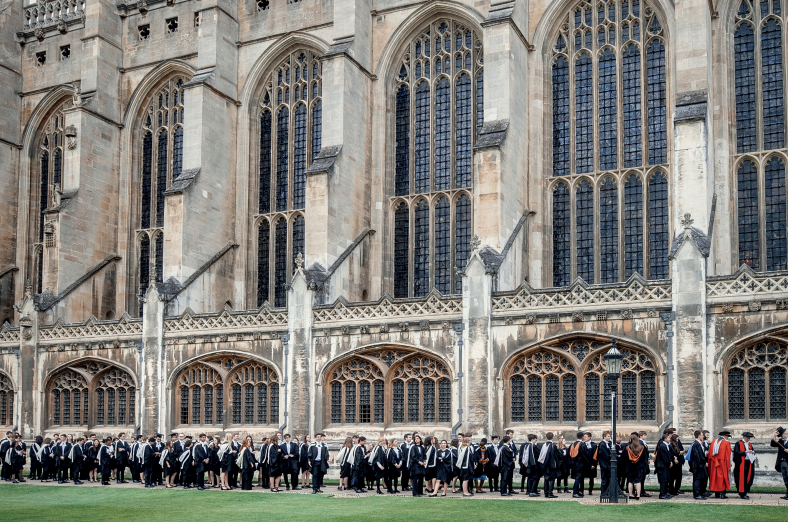 A gift from David Sainsbury (KC 1959) and the Gatsby Charitable Foundation is establishing a new summer internship programme for King's undergraduates, aimed at inspiring talented science students from socially and economically disadvantaged backgrounds to think about going on to a PhD and further research.
The Gatsby Summer Internship Programme for the Sciences will offer King's undergraduates in the early and middle years of their degree the opportunity to work with a King's Fellow or University academic on a focused research project for a 6-10 week period over the summer vacation, and get hands-on experience.
'This programme will give students who might not otherwise have had such opportunities an incredibly valuable experience,' said Tim Flack, Senior Tutor at King's. 'The chance to work alongside leading academic researchers, and to be mentored and inspired by them can be truly life-changing.'
The gift will fund 10 places annually for students studying science or science-related subjects. The scheme launches in February and the first students are expected to take part this summer.
The inspiration for the internships has come from Lord Sainsbury's own student experience, when an undergraduate friend of his was inspired by spending the summer working for the Nobel Prize winning Fellow of King's, Sydney Brenner.
The Provost of King's Professor Michael Proctor remarked:
The new internship programme will be of tremendous benefit. As a fully funded scheme it relieves any worries about finance over the summer, when many students would normally be seeking jobs or paid internships; and we hope that it will provide inspiration and encouragement for going on to research work at postgraduate level. We're enormously grateful to the Gatsby Foundation for this generous gift.
In 2018 the College launched The King's Campaign to raise £100 million. One of the main priorities of the campaign is improving access and support for socially and economically disadvantaged students, and inspiring and empowering them to reach their full potential. 
Lord Sainsbury of Turville graduated with a degree in Natural Sciences from King's. He is Chancellor of the University of Cambridge and an Honorary Fellow of King's College. A long-standing philanthropist to the Collegiate University, he is the founder of the Gatsby Charitable Foundation.