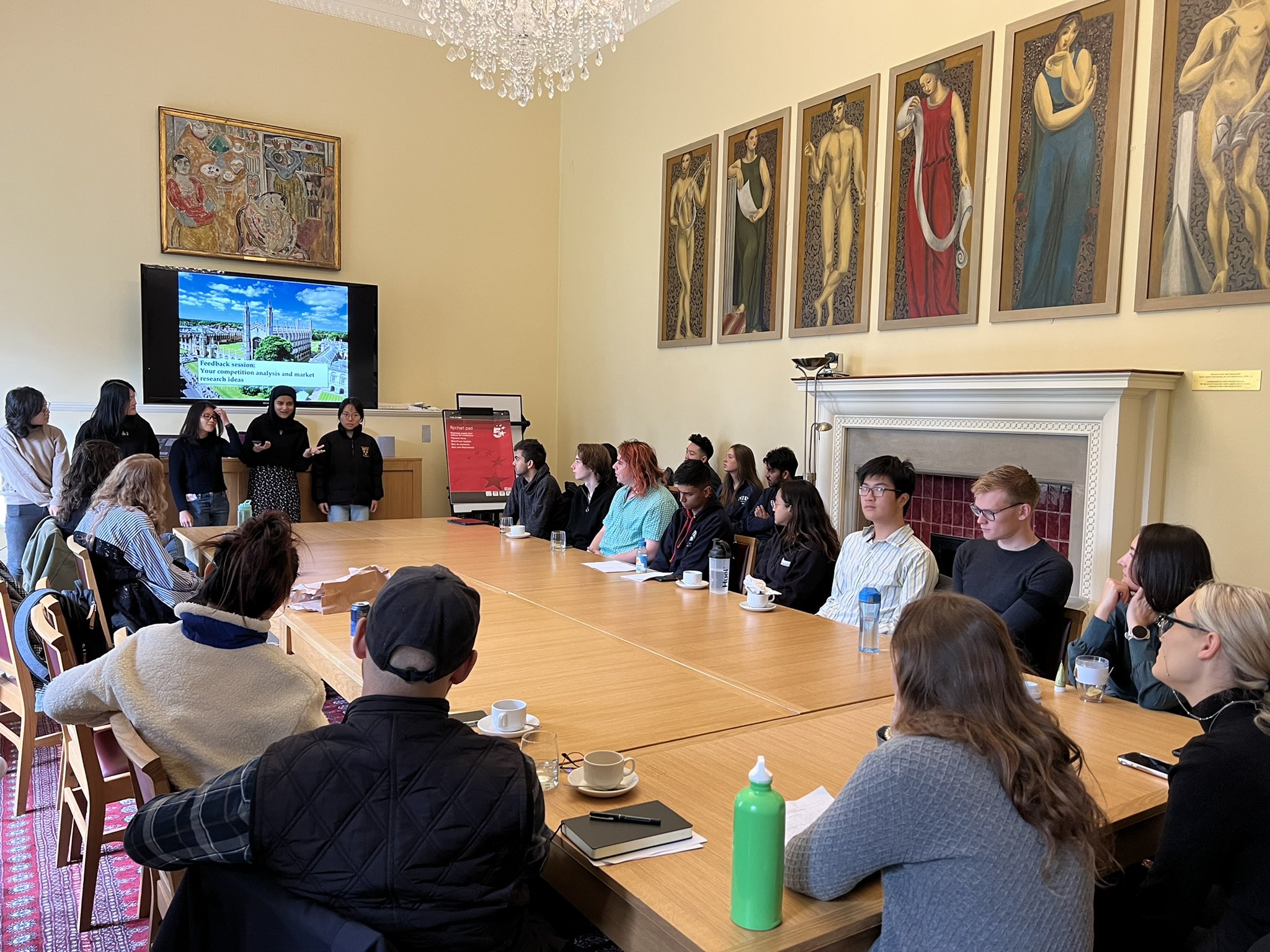 A gift from David Sainsbury (KC 1959) and the Gatsby Charitable Foundation will help expand the activities of the King's Entrepreneurship Lab for the next ten years.
The donation of £1.5 million, spread over ten annual instalments, will enable the E-Lab to build on its efforts to provide students with entrepreneurial and career skills with a view to making positive social change and improving employability.
Among the tangible benefits of the new gift will be the creation of a Research Fellowship exploring the sociological, psychological and economic dimensions of entrepreneurship as a field of study, and the enhancement of the Entrepreneur-in-Residence scheme offering students mentoring and informal business advice throughout the year.
Co-Director of the Entrepreneurship Lab, Dr Kamiar Mohaddes, commented:
At King's we have students across all subjects who are brimming with ideas to bring about positive social change, but who often lack the practical know-how and connections to turn their ideas into viable projects and businesses. This transformative gift from the Gatsby Foundation will greatly enhance our capacity to develop our students' entrepreneurial skills and empower them to help build a better world.
About the King's Entrepreneurship Lab
Established in September 2021 thanks to a generous donation from Malcolm McKenzie (KC 1977), the Entrepreneurship Lab is designed to support those wishing to explore a career path in innovation and business. The E-Lab offers a year-long programme for King's students, including an intensive residential week, mentoring and practical advice throughout the year, and the opportunity to receive seed funding to take their ideas forward. The E-Lab's activities also include an Entrepreneur-in-Residence scheme, a four-year Research Fellowship in Entrepreneurship, and a comprehensive programme of guest lectures, workshops and webinars.
About the Gatsby Charitable Foundation
The Gatsby Charitable Foundation was set up by David Sainsbury in 1967 to realise his charitable objectives, one of which is education, and particularly the strengthening of science and engineering skills in the UK. Lord Sainsbury graduated with a degree in Natural Sciences from King's where he is an Honorary Fellow. He is Chancellor of the University of Cambridge.