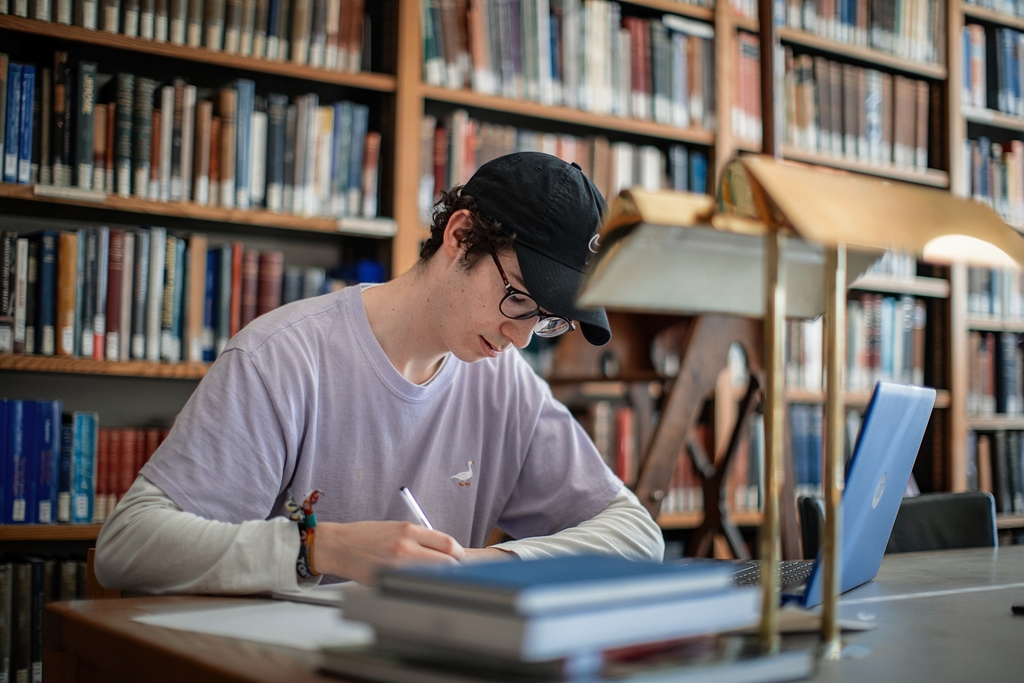 Often described as the intellectual lifeblood of the University, graduate students have had a difficult time of late, with research funding in decline and the exceptional difficulties caused by the Covid-19 pandemic. For many, the closure of labs, libraries and research spaces during the lockdown periods has meant delays in being able to complete research work, and existing funding running out.
Declining availability of grants at both MPhil and PhD level, combined with the insecurity that graduates can be faced with during their studies, present barriers that are known to actively deter talented students from going on to further research. Additional financial support can make all the difference.
Two generous gifts towards graduate students are helping us tackle these inequities and enable students without existing financial means to undertake further study without the worry of having to assemble funding from disparate sources. One will support King's PhD students from the UK or overseas, in any subject, who are in need of financial aid, and is eligible for match funding from the University's Harding Challenge Fund, which extends the impact of giving to any aspect of student support at Cambridge.
It is perhaps unsurprising that those most closely involved with the College's students should wish to help, having seen at first hand some of the difficulties faced. The second gift, from a King's Fellow, will fund graduate studentships aimed particularly at those whose own parents did not go to university.
Adding to undergraduate student debt with further loans to fund graduate study can be a major deterrent. What's more, those with most potential for graduate research aren't always those who have been the highest achievers at undergraduate level – yet what graduate funding there is gets tied to this. Graduate funding is an area where every little counts, and at College level we are often in the best position to judge who will most benefit
- Robin Osborne, Professor of Ancient History and former Senior Tutor at King's.
Community is at the heart of College life and the impact of the lockdown periods has been profound, particularly for those who arrived at King's to find themselves confined to a limited household and with little opportunity for interacting outside of it. A further gift will fund additional College social activities, helping to redress the balance for students whose Cambridge experience over the last 15 months has been very different to previous years'.  
King's Provost Professor Michael Proctor said:
The myriad relationships that only develop when people gather in large numbers and close proximity have never had a chance even to begin. We need consciously to rebuild social life within College at every level, and offer the sort of opportunities for the chance encounter and unexpected conversation that serve to make this so enriching a place. It's wonderful to have this gift to help us do this.