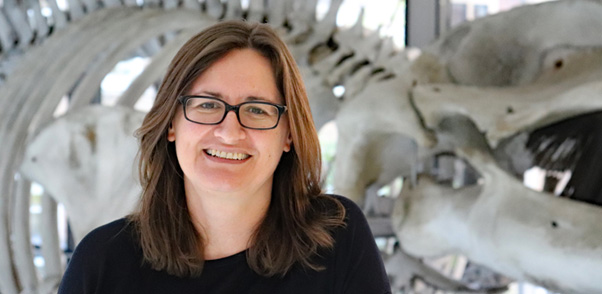 King's alumni Gregory Houseman (KC 1978) and Rebecca Kilner (KC 1991) have both been elected as Fellows of the Royal Society for their exceptional contributions to science. 
Emeritus Professor of Geophysics at the University of Leeds, Greg has made a number of significant contributions to the field of geodynamics including the development of quantitative analyses of lithospheric deformation processes and continental tectonic evolution using innovative numerical modeling techniques. He has also initiated and played a leading role in regional-scale seismic experiments designed to test geodynamical models by imaging the structure of the Earth's lithosphere and upper mantle in Australia, Eastern Europe and Turkey.
Rebecca is Professor of Evolutionary Biology at the University of Cambridge and Director of the University Museum of Zoology. Her work has challenged traditional evolutionary theory and provided important insight into understanding social behaviour, biodiversity, species loss and its impact on society.
On hearing of her election to the Fellowship Rebecca said:
I'm astonished, honoured, and delighted to be elected FRS. This honour is shared with everyone I have ever worked with. Science is a team effort and I've been incredibly lucky to collaborate with brilliant colleagues throughout my career.

About the Royal Society
The Royal Society is a self-governing Fellowship made up of the most eminent scientists, engineers and technologists from the UK and the Commonwealth.  The Society's fundamental purpose is to recognise, promote, and support excellence in science and encourage the development and use of science to benefit humanity.