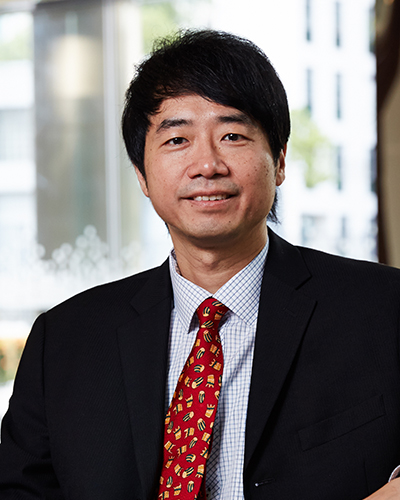 In recognition of his outstanding and continuing contribution to the profession, Professor Chai Keong Toh (KC 1993) was one of four new International Fellows to be elected to the Royal Academy of Engineering at the Academy's AGM on 30 September 2019. Professor Toh studied his PhD in Computer Science at King's, graduating in 1996, and is currently an Expert Consultant to the Gerson Lehrman Group in California, USA.
 
The Academy citation read:

 
Chai Keong Toh pioneered the field of mobile ad hoc networks in the early 1990s. He has made fundamental contributions to communication protocols and software needed to enable the realization of mobile ad hoc networks over WiFi and Linux. He wrote the first book on the subject, creating new knowledge and laying down the critical foundation in this field.

He was the first to successfully prove and demonstrate the practicality of mobile ad hoc networks, providing crucial insights into the design, implementation, formation, operation and performance aspects of such networks. An alumnus of King's College Cambridge, Dr Toh has held corporate CTO, assistant chief executive, and chair professor positions at industries and universities in USA, UK, and Asia Pacific.
About 50 Fellows are elected to the Academy each year by peer review from nominations made by existing Fellows, representing the nation's foremost engineering researchers, innovators, entrepreneurs, business and industry leaders. To find out more about the Royal Academy of Engineering and the latest Fellows to be elected, please the Academy's website.