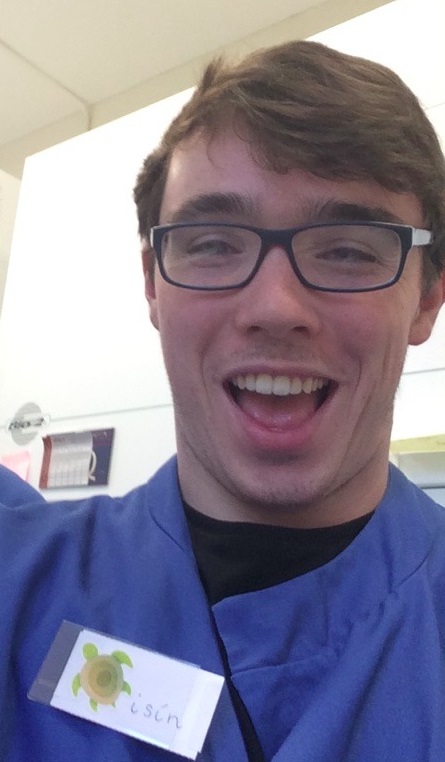 Having just completed his PhD in the Department of Pathology, working with King's Fellows Ashley Moffett and Francesco Colucci, Oisín (Osh) Huhn is volunteering with the Cambridge Institute of Therapeutic Immunology & Infectious Diseases (CITIID) to help with the response to the pandemic.
Osh says:
"As the UK went into lockdown I found myself back in London with my parents. Caught in limbo between finishing a PhD in Immunology and applying for post-doc positions, I was keen to volunteer my skills anywhere they would be useful in the efforts to better understand COVID-19.
CITIID is based in the new Jeffrey Cheah Biomedical Centre on the Addenbrooke's campus and currently has over 150 scientists and clinicians researching SARS-CoV-2. I have joined what's called the CITIID-NIHR COVID-19 BioResource Collaboration, which recruits patients with suspected COVID-19 to participate in research. The primary goals of this collaboration are to understand why the virus affects people so differently and to identify new treatments.
More specifically I am focused on the immune system and charting its dynamics throughout the course of infection. To do that I have been involved with isolating the immune cells from patients with COVID-19 and then characterising cellular compositions and protein expression on specific cell types.
The collective approach to the work at CITIID is amazing, there is a huge amount of people involved: from the patients and research nurses, to researchers handling the samples to the people coordinating all the logistics and support staff facilitating basically everything. The team is full of cracking individuals and it's really great to join forces with people from all over the University on a common project. Our first paper has recently been published with many contributions, including that of King's alumna Dr Charlotte Houldcroft.
My own journey to this point has largely taken place at King's. After a false start in the Maths Tripos, I switched to Natural Sciences before completing a Masters project in the lab of Professor Ashley Moffett and then a PhD with Dr Francesco Colucci. And it's mainly because of them, and the other members of their labs, that I have the skills now to join the COVID-19 research effort. Thank you!"