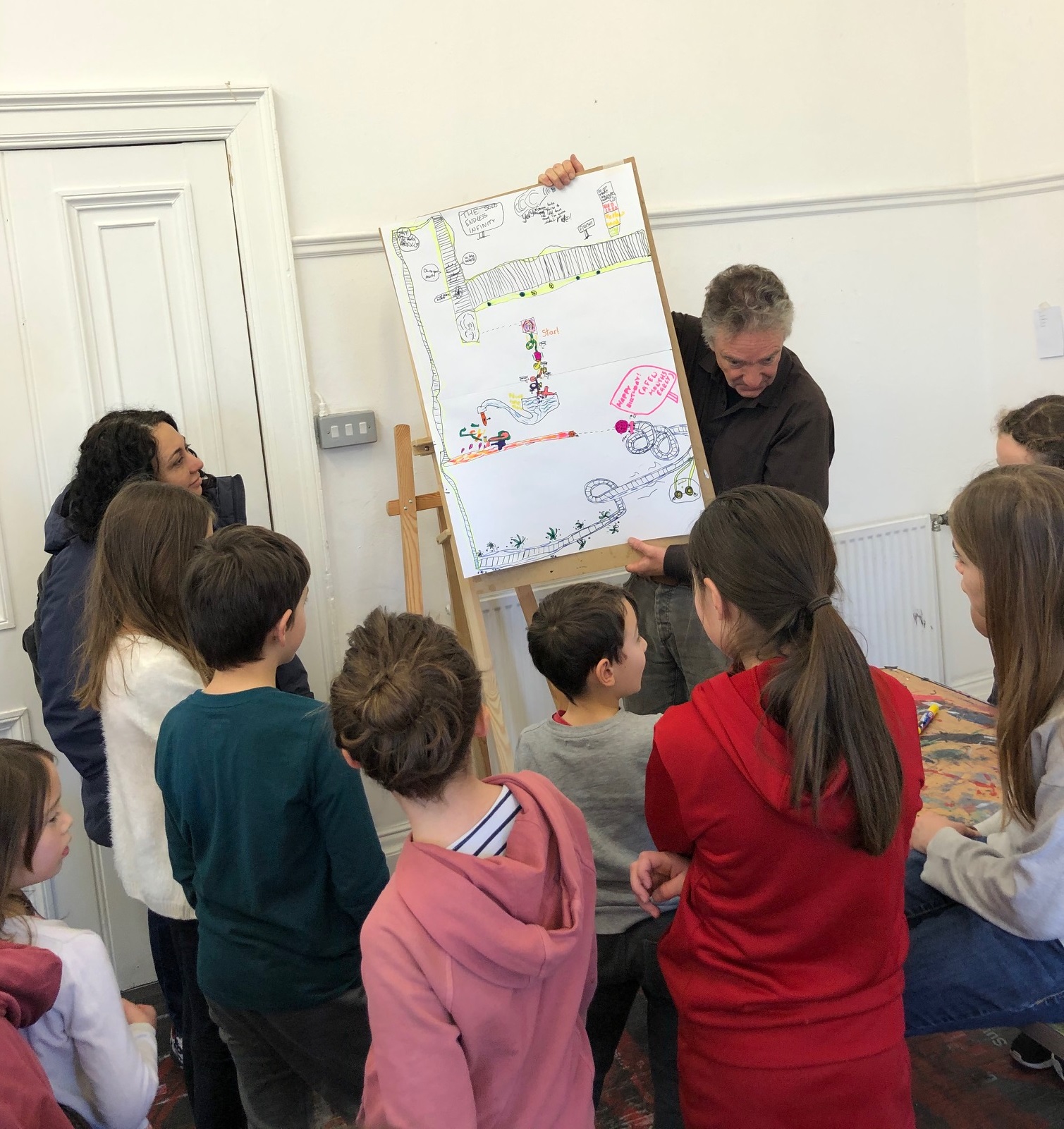 In a session held in the College Art Rooms on Sunday 1 March, children of King's staff and students collaborated to create drawings of imaginary amusement park rides.
The workshop was led by the College's Art Coordinator Dr Nigel Meager. Nigel is an artist and an education researcher who has written a number of books about teaching art to children. He is a qualified primary school teacher and art educator with many years' experience training both primary and secondary school teachers.
See more about the King's Art Rooms and the many exhibitions which have been held here.