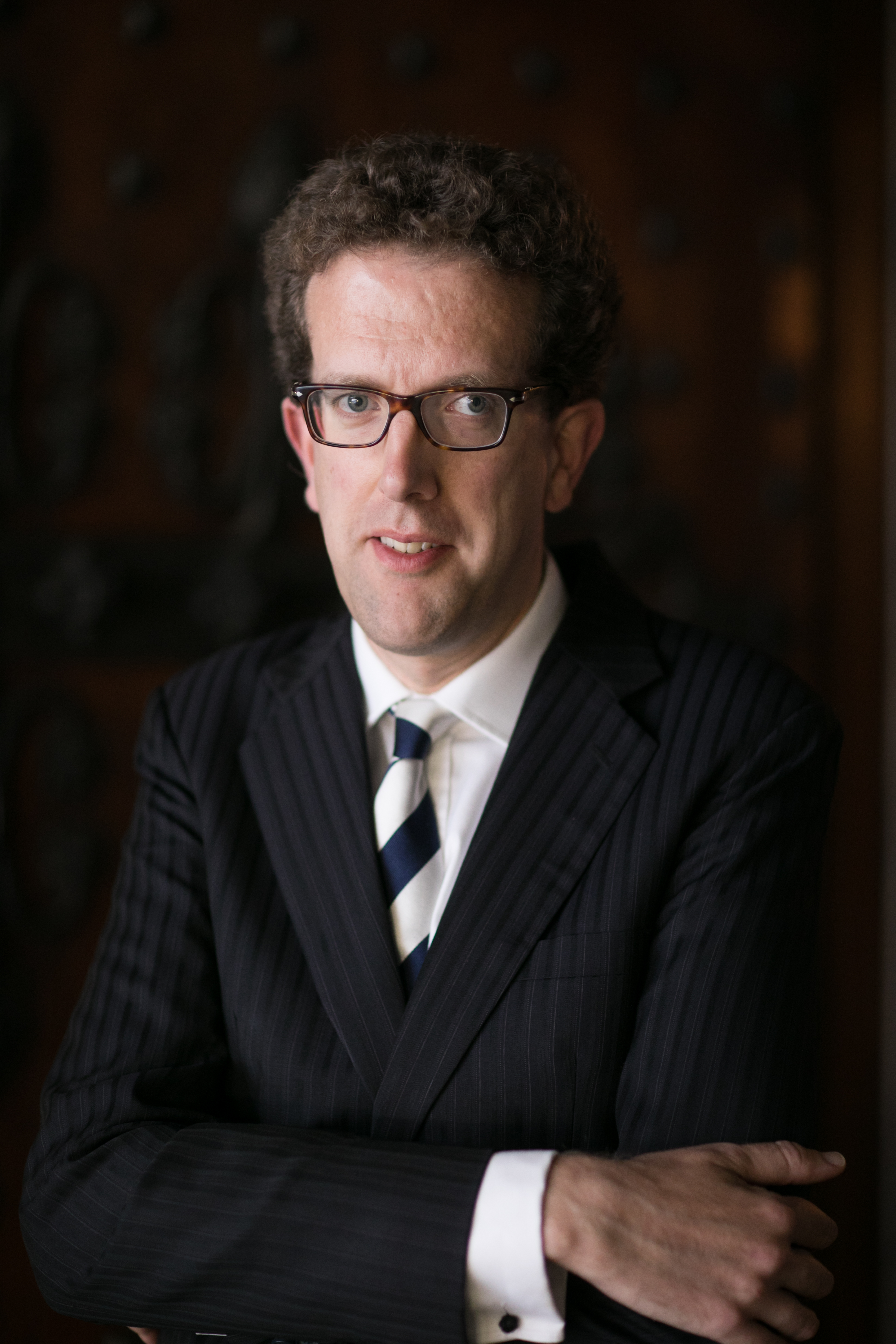 23 May 2018
The Provost and Fellows of King's College, Cambridge are delighted to announce the appointment of Daniel Hyde as Director of Music at King's, to take office on 1 October 2019. Mr Hyde will succeed Stephen Cleobury CBE, who has held the post with great distinction since 1982.
"I am very pleased that we have managed to secure the services of such a distinguished musician as Daniel", said the Provost, Professor Michael Proctor. "We look forward to his bringing his skills and extensive experience to bear in developing further the already outstanding musical offering of the College."
Commenting on the appointment, the Dean of Chapel, Revd Dr Stephen Cherry, said:
"The quality of the applications we received for this post speaks volumes for the health of church music today and bodes well for the future.  The panel saw in Daniel Hyde someone not only of outstanding musical talent but of personal maturity and wide-ranging intellect. The expectations will be great, but I am confident that we have in Daniel someone who will sustain and develop our choral liturgy in ways that will delight and inspire."
Mr Hyde, who will also become a Fellow of King's College, came up to the College in 2000 as Organ Scholar, subsequently graduating with a First in Music. He has directed the choirs of Jesus College, Cambridge and Magdalen College, Oxford, and is presently Organist and Director of Music at St Thomas Church, Fifth Avenue, New York. Besides his choral work he is a distinguished conductor and organist; his work has included directing the Britten Sinfonia, the Orchestra of the Age of Enlightenment, the Academy of St Martin in the Fields and the City of London Sinfonia. Remarkably, Mr Hyde will be only the sixth person to hold the post of Director of Music at King's since the turn of the 20th century, and only the ninth substantive appointment since 1799. He will be entrusted with a musical tradition admired around the world, thanks to the work of his eminent predecessors.
"As a former Organ Scholar I am honoured and thrilled to be appointed to succeed Stephen Cleobury as Director of Music at King's," said Mr Hyde.  "I am humbled to be given the opportunity to act as steward and guardian of the unique and world-class heritage that King's College Choir has achieved over centuries.  In nurturing and developing the minds and talents of many future generations of choristers and students at King's, I hope I will succeed in sustaining the music of the daily services and bringing the College's music-making to an ever-increasing audience.  It's a daunting task, and it is one that I shall relish."
     
The Director of Music's primary function is to direct the Choir and train the Choristers, Choral Scholars and Organ Scholars. The Director of Music works closely with the Dean and has oversight of all music in the Chapel, including the organisation of concerts and other musical events.  Alongside the other Fellows in Music the Director of Music is a custodian and steward of King's musical heritage and reputation and an agent of its development.
 
As well as singing the daily services in King's College Chapel, the Choir has a full annual programme of concerts in the United Kingdom and tours abroad at least once every year. The choir has a high profile internationally through its regular broadcasts, in particular the annual Festival of Nine Lesson and Carols broadcast on Radio and the BBC television services, 'Carols from Kings' and 'Easter from Kings'. The College established its "impeccable" record label in 2012, for which the Choir records exclusively.
 
More information about the Choir is available here:  www.kings.cam.ac.uk/choir/index.html