The Chapel turns blue for the NHS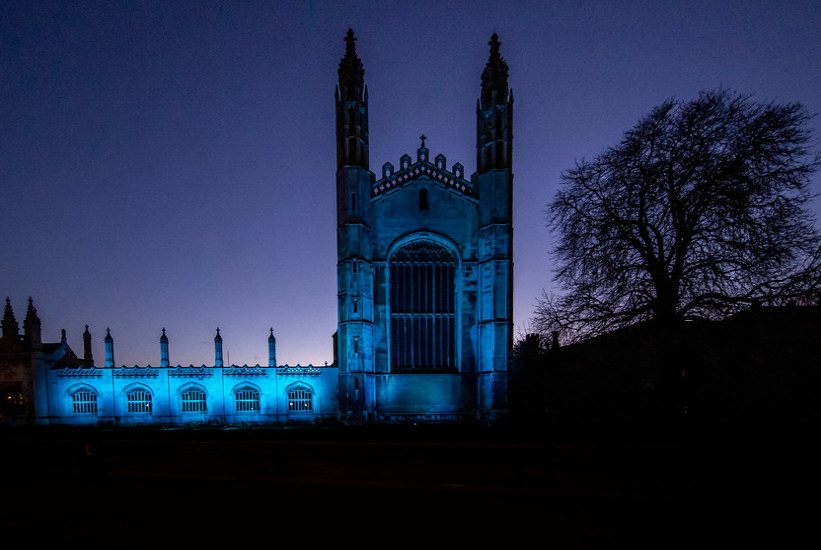 At 8pm on Thursday 2nd April, as the country clapped for the carers supporting the country through the COVID-19 pandemic, the Chapel was lit up with blue lights in their honour. 
Also seen on the Royal Albert Hall, the Shard and elsewhere, the blue lights were a part of the #LightItBlue and #MakeItBlue campaigns and brought to Cambridge by Justin Crane, Event Management Director at The Crane Event. Justin said:
 
Having found that our business was essentially put on hold overnight, we looked at what we could do to not only fill our time constructively, but also bring some positivity around the city. Luckily, our business involves setting up events all around the world, so speaking to the right people and discussing the successful and safe delivery via video calls really wasn't an issue. We'd like to thank the King's College team who have been incredibly welcoming of the project.

The campaign will continue in Cambridge with new venues being lit up every Thursday.