King's Front Court turns green for NSPCC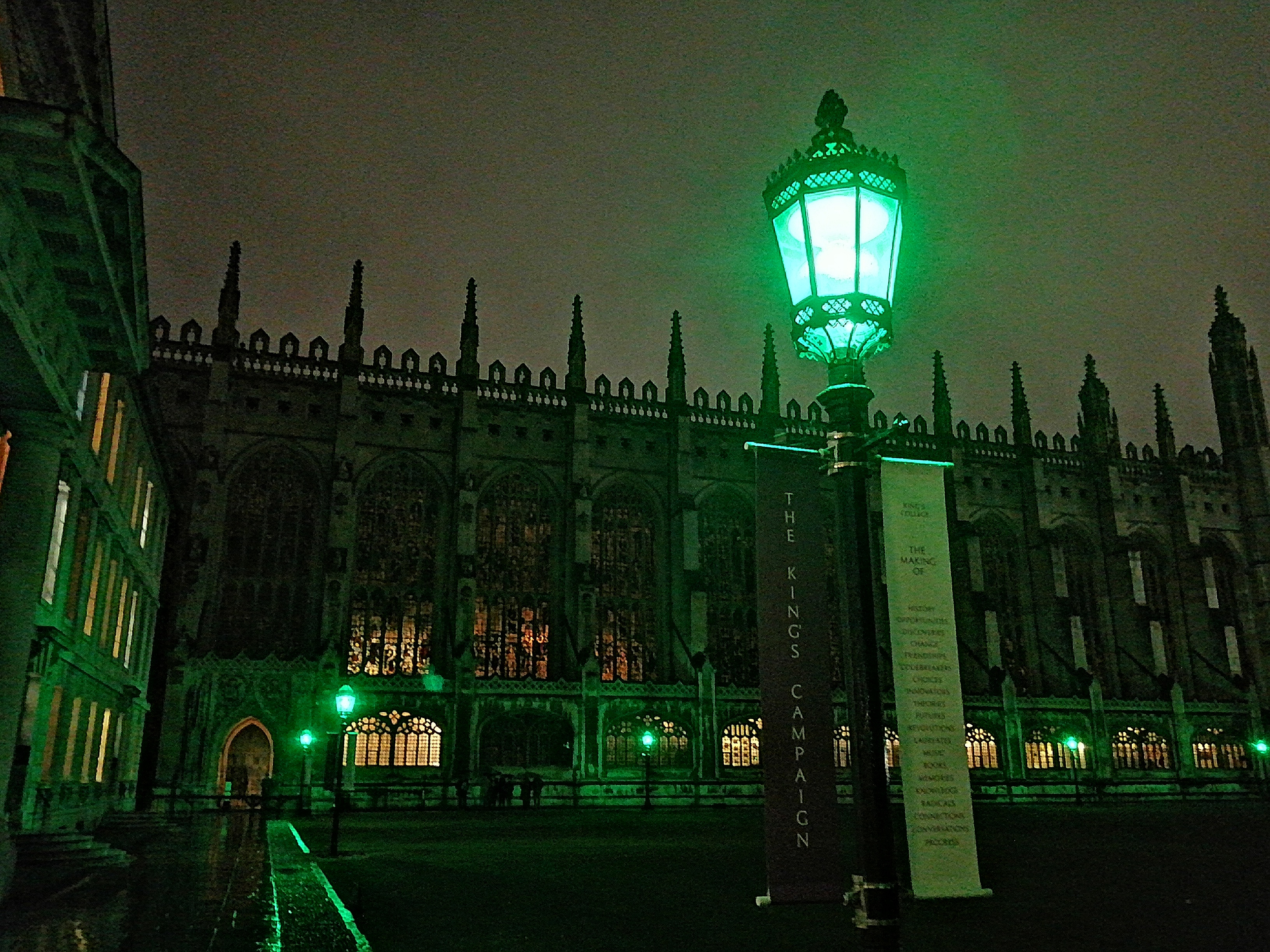 On Thursday the 28th of November the front court lamps were fit with green bulbs for the night in support of NSPCC 'Shine a night on neglect'.
The NSPCC has an annual campaign around the Christmas period to bring awareness to child neglect. The NSPCC say their hotline is the busiest over Christmas with 20,000 calls last year alerting the charity to neglect and abuse. The number of cases dealt with by the police over Christmas regarding children has doubled to nearly 17,000 in the past five years.
"Neglect doesn't stop because it's Christmas. The holidays can, in fact, magnify problems because children are cut-off from the wider community and their support network.

"This is why we're appealing to the generous nature of the public to support Light For Every Childhood to help us be there for even more young people in need."  -  Peter Wanless, Chief Executive of the NSPCC
We were glad to be able to help the NSPCC by raising awareness on Thursday. For more information please see their website https://www.nspcc.org.uk/.