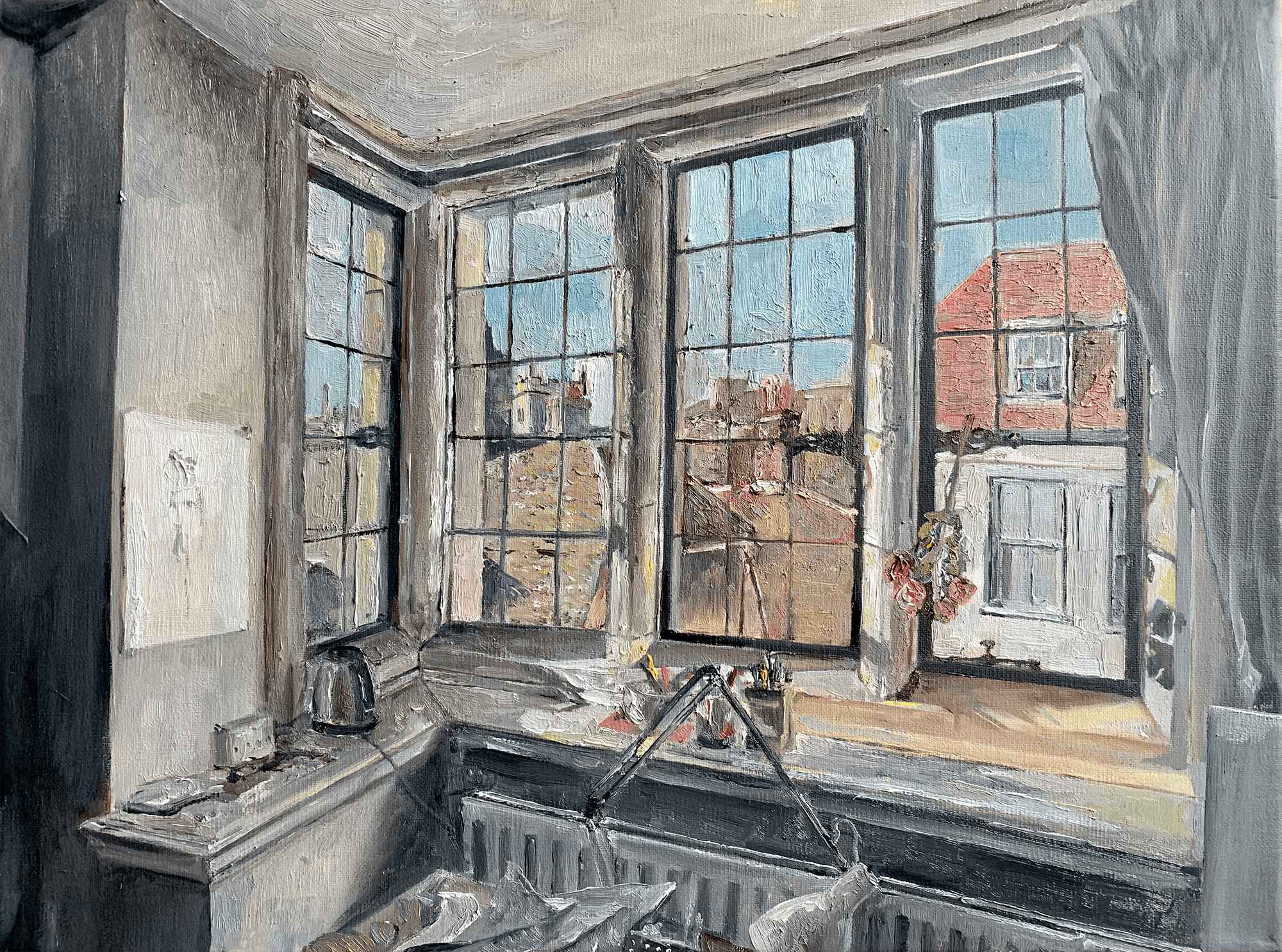 The annual Rylands Art Prizes have been awarded, with this year's first prize given jointly to graduate student Shirley Lo for her untitled oil painting on canvas, and undergraduate Danny Martin for his manga drawings entitled 'Balanced World'. Equal third prize was awarded to Solange Manche for her documented multimedia installation and performance 'Have you met my friend?' and to Anna Germon for her untitled watercolour painting on board.
The competition entrants worked in a wide range of media using paint, threads, video, ready-mades, ink, drawing media, documented performance, text, computer rendering and found materials. In awarding the prizes, judges Rory O'Bryen and Nigel Meager commented:
Both the winners, Shirley Lo and Danny Martin, worked within clearly defined aesthetic and formal parameters, but each in such a way as to develop an expressive, emotionally rich personal idiom that resonates beyond the confines of their chosen frames. Shirley Lo's apparently modest small oil painting looking out from a room and Danny Martin's manga drawings about the creation of a world are very different in subject, style and technique. We decided they deserved to share the first prize for their aesthetic integrity. Within each piece's self-imposed formal constraints, we could clearly feel the artist's presence. Both artists create absorbing and convincing worlds of experience.
About the Rylands Art Prize
The Rylands Art Prize is an annual College competition in memory of Dr G.H.W Rylands (known as Dadie Rylands), a former Fellow of the College.
Students and staff at King's can enter works of visual art in any medium. Entries in recent years have included sound installations, video art, paintings in watercolour and oil, drawings, photography, sculptures, knitted artefacts, posters and assemblage art. After the competition, all entries are exhibited in the Art Room.