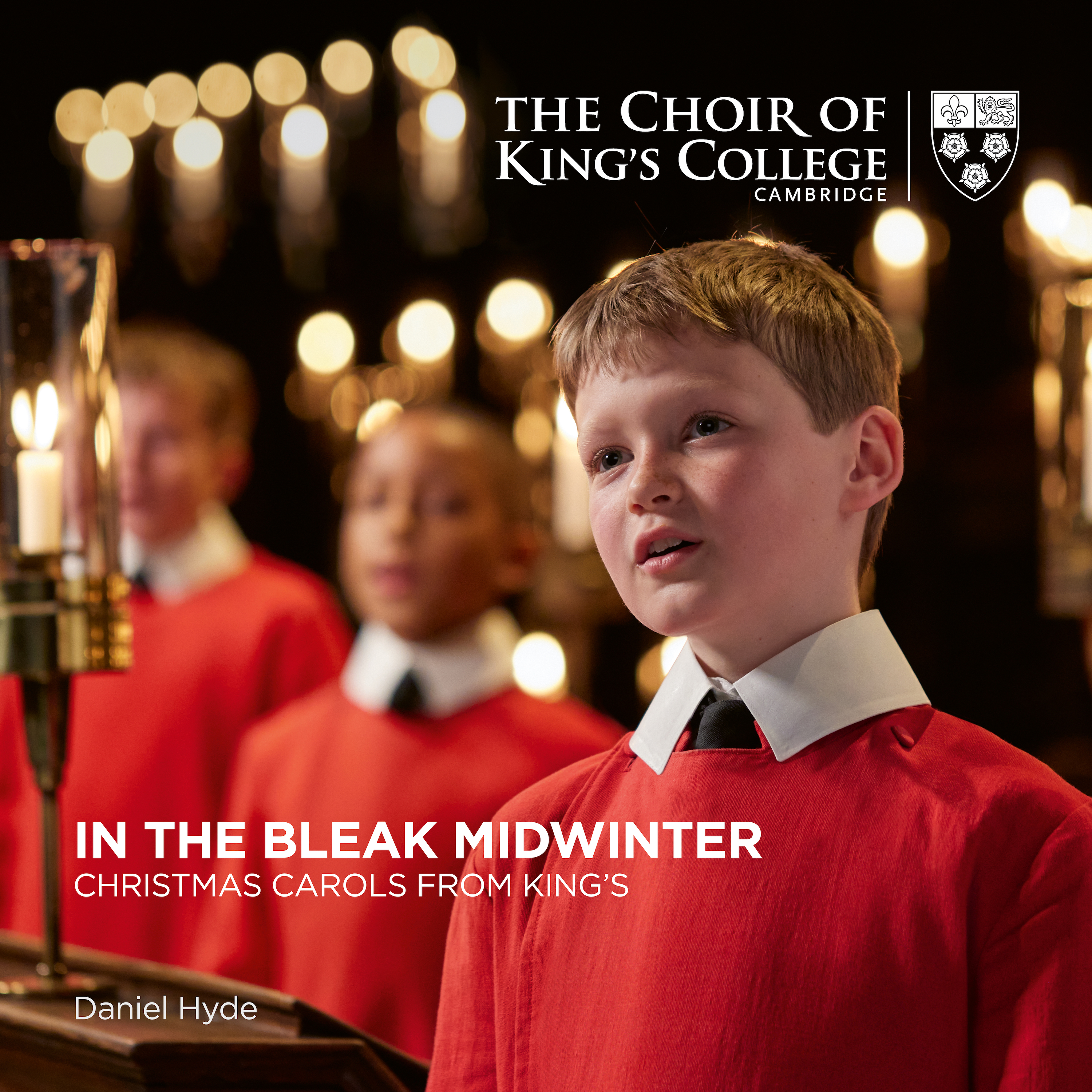 King's has released a new album of Christmas music on its own record label. Much of the music on In the bleak midwinter was heard around the world as part of the Festival of Nine Lessons and Carols, a service that has been broadcast live from King's on Christmas Eve every year since 1930.
But for Christmas Eve 2020 in the face of a global pandemic, the continuation of this uniquely long-running tradition was not possible – not sung live or with a congregation in the Chapel as well as the global audience who have long listened from around the world. Instead, a full service, with lessons, carols, organ voluntaries and prayers, was recorded in an empty Chapel with the Choir of King's College spread out around the stalls. For its millions of listeners, the broadcast meant the continuation of a Christmas tradition in a year when so many were without their friends and family, and without so much of what makes Christmas special.
This album contains music from the Festival of Nine Lessons and Carols together with a selection of specially recorded tracks. It marks the beginning of a new era for the Choir of King's College under the direction of Daniel Hyde, with this his first full album at King's since his appointment in 2019.
I hope this new album will allow listeners to eavesdrop on the early days of my tenure here at King's; days of both joy and uncertainty as the world grappled with Covid-19. The Christmas we all endured in 2020 was like none before, and this recording captures a very unusual, private and lonely Christmas as we did all we could to keep our fragile tradition going, and to be ready for Christmas Eve.
Daniel Hyde, Director of Music
The album, which includes more than 70 minutes of Christmas music, is available on CD, to download in high resolution, and to stream. Subscribers to Apple Music can also listen to the album in Dolby Atmos surround sound using the Spatial Audio setting.
Buy, download or stream the album >