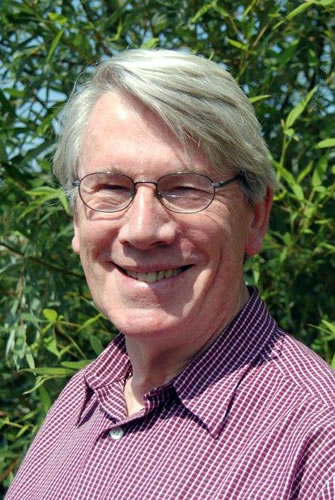 As a Christmas institution, there is much about A Festival of Nine Lessons and Carols that is, from year to year, reliably traditional. One particular feature of the service that changes each year, though, is the commissioned carol: a new carol composed specially for the Festival, and first heard in public on Christmas Eve.
This year Dr Philip Moore, composer and organist, joins those composers who have written a new carol for this occasion on Christmas Eve, including Judith Weir, John Rutter, Arvo Pärt, Jonathan Dove and Judith Bingham. The angel Gabriel will become the 36th such carol and will be sung in public for the first time on Christmas Eve.
The gentle and familiar lilt of the Basque melody to which these words have been sung is known and loved all over the world. Without in any way denigrating the music, I have often felt that a more vigorous treatment of these words would also be appropriate. 'His wings as drifted snow, his eyes as flame,' for example, gives more than a hint of the drama of the Annunciation. My setting of the words attempts to illustrate this. Dr Philip Moore
Born in 1943, Philip Moore studied at the Royal College of Music and Durham University. He succeeded Barry Rose as Organist and Master of the Choristers at Guildford Cathedral in 1974 and, in 1983, succeeded Francis Jackson in the same job at York Minster. In 2008 he was made Organist Emeritus of the Minster, and become President of the Royal College of Organists a few years later.
The angel Gabriel will be sung as part of A Festival of Nine Lessons and Carols, which is broadcast on BBC radio and on public radio stations around the world on Christmas Eve at 3pm GMT.