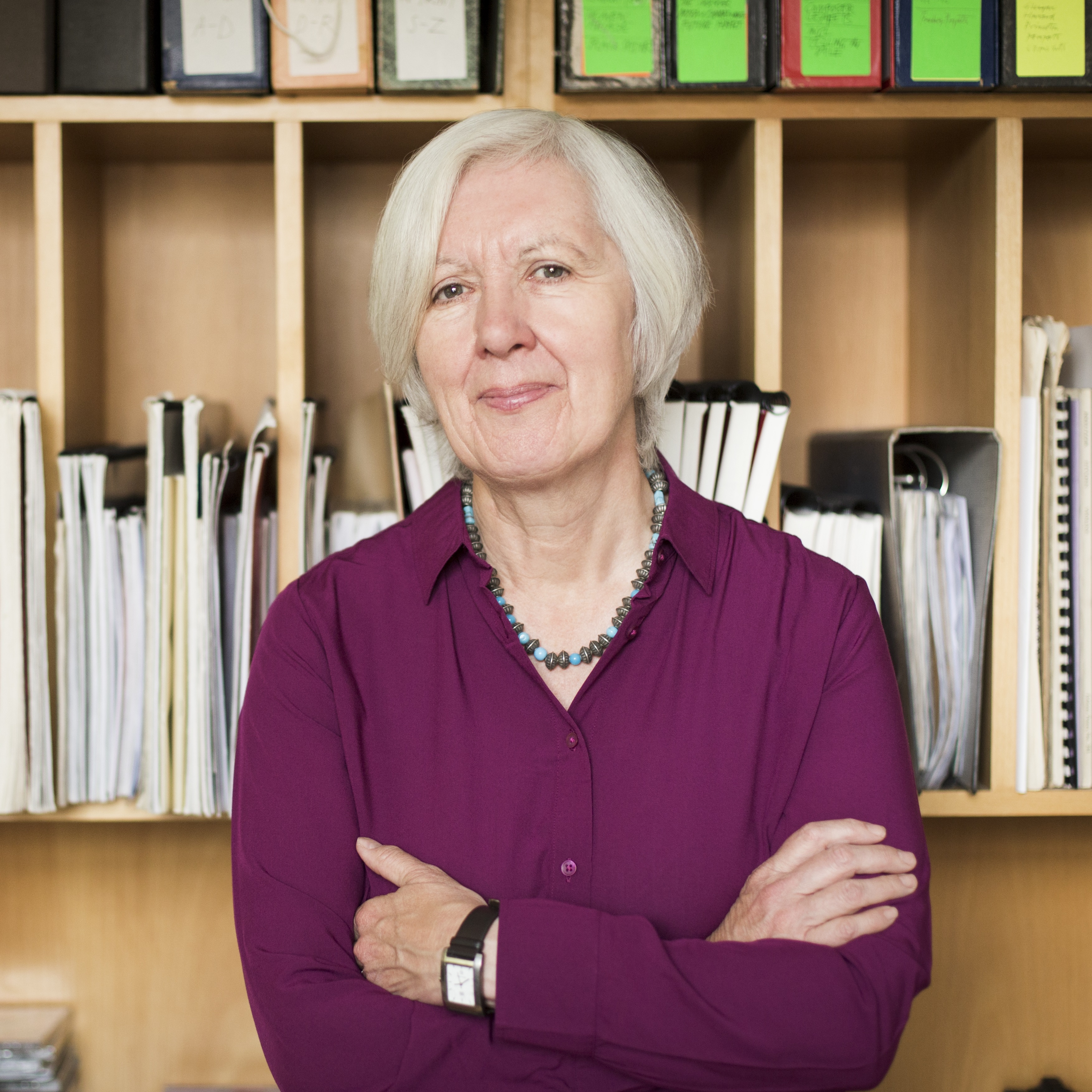 A specially-written carol by the composer Judith Weir will be premiered during A Festival of Nine Lessons and Carols this year.
A new carol has been commissioned for the Christmas Eve service every year since 1983, so this new work entitled 'O Mercy Divine' for choir and cello will be the 36th such carol commissioned by King's College. Judith Weir is an alumna and honorary fellow of King's who currently holds the post of Master of the Queen's Music.
For Director of Music Stephen Cleobury, who began the regular series of Christmas Eve commissioned carols in 1983, this new carol will be the last such commission ahead of his retirement in September 2019:
 
"I am delighted that Judith has accepted the College's invitation to compose a carol for this very special year which sees the 100th  anniversary of A Festival of Nine Lessons and Carols. A previous commission from Judith in the series, Illuminare, Jerusalem, was written for the same service in 1985 and has come to be regarded as one of the finest contemporary carols of recent times. We are proud to count Judith among our many prestigious alumni, and it is a personal delight to have been able to ask her to write this carol for my last Christmas here at King's."
Broadcast live around the world, the famous Christmas Eve service attracts many millions of listeners. Commissioned carols from previous years have included carols by Judith Bingham, Diana Burrell, Tansy Davies, Jonathan Dove, Carl Rütti, John Tavener and many others. The series, instigated by Stephen Cleobury in 1983, represents part of a long-standing contribution by the College to contemporary choral writing. The service is broadcast internationally on BBC World Service and on other public broadcasters, as well as on BBC Radio 4 in the UK. The broadcast begins at 3pm GMT on Christmas Eve. A recording of the premiere performance of Illuminare, Jerusalem, along with other Christmas Eve premieres, can be heard on the new recording 100 Years of Nine Lessons & Carols.