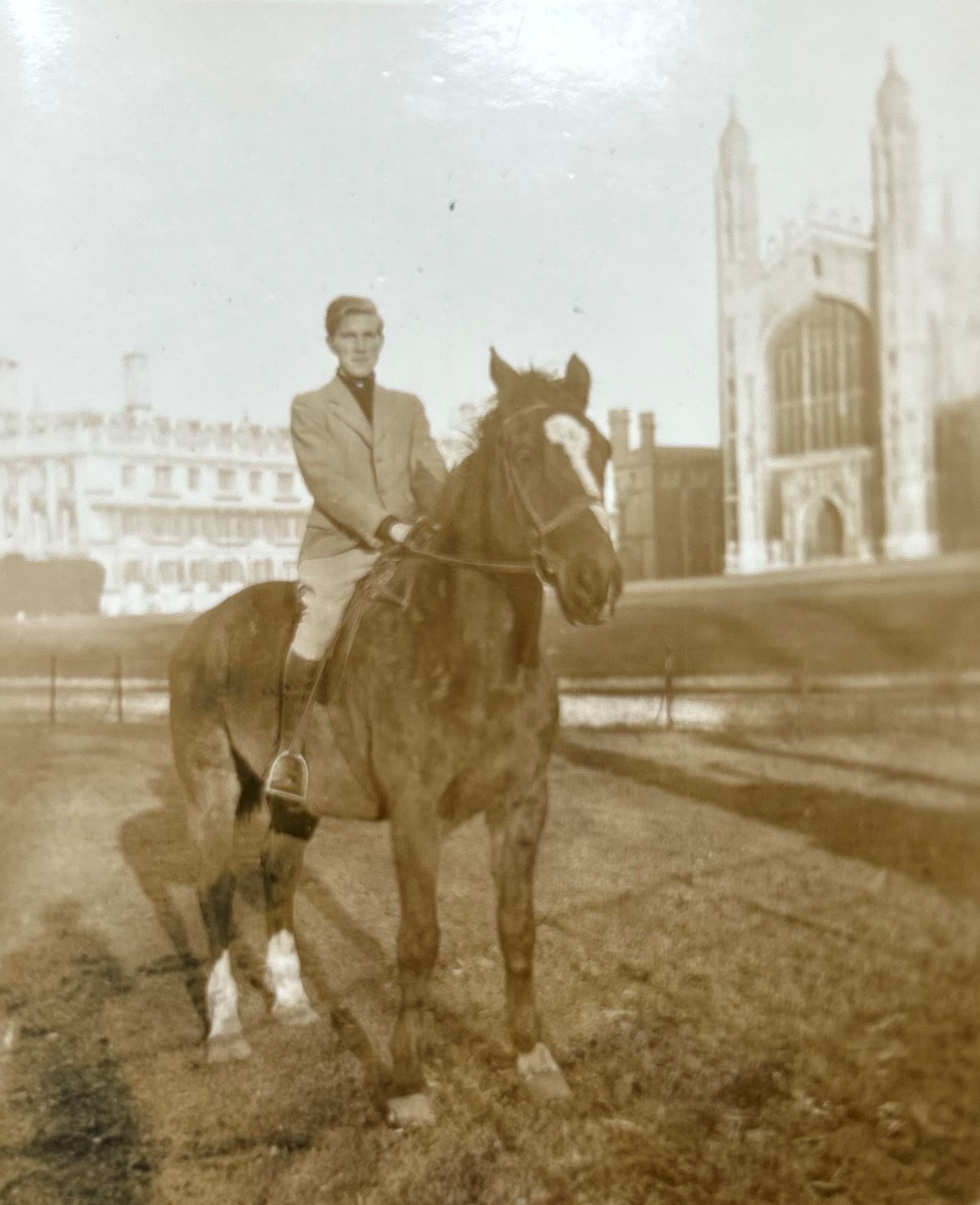 Evensong on Sunday 21 May 2023 was in memory of David Briggs (KC 1936), who died in 2020 at the age of 102. The service was held in the College Chapel with an address by Bob Chilcott (KC 1973) and it welcomed members of the King's and the local community.
Few people have enjoyed as long an association with King's as David. After studying as a Chorister at King's College School, he returned to King's as an undergraduate and Choral Scholar and later became Headmaster of the School until his retirement.
David was the last surviving Chorister to have sung in the historic first BBC broadcast of the Festival of Nine Lessons and Carols in 1928, aged 11.
Just before this very special Evensong, the Dean of King's talked to David's daughter Anne Atkins about her happy memories of growing up in the Choir School despite her parents never being 'off duty', and the importance David gave to co-education.
The full text to Bob Chilcott's address can be found below, and the address (spoken slowly due to the acoustics of the Chapel) can be listened to here.