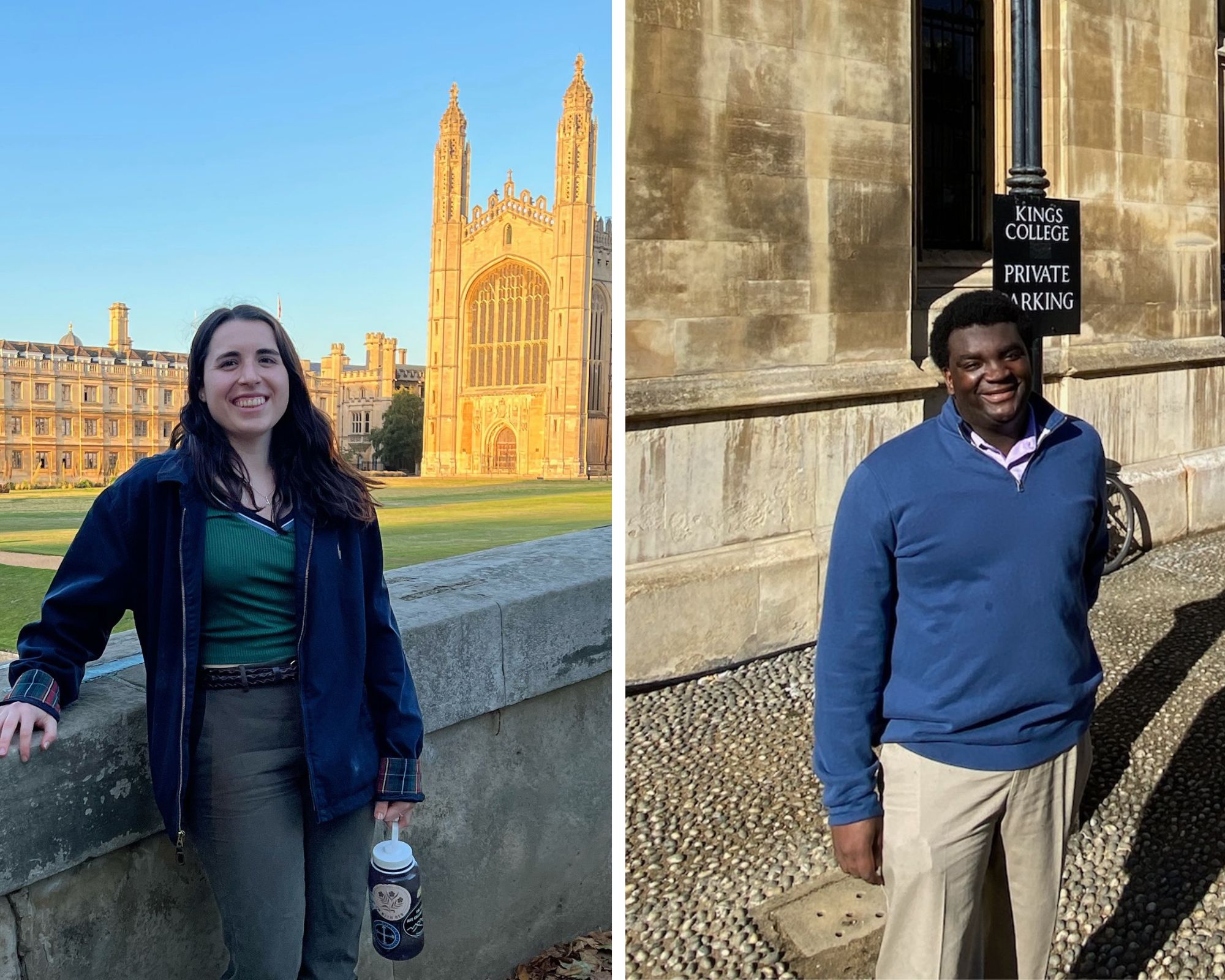 Two graduates of Yale University have begun their studies at King's as part of the longstanding connection between the two institutions. Raquel Sequeira and Evan Mingo will both study in Cambridge on one-year MPhil courses, supported by the King's-Yale fellowship and the Sidney Hellman Ehrman Studentship respectively.
At Yale, Raquel majored in Molecular Biophysics and Biochemistry, during which she developed an interest in science communication and education. At King's she will study for an MPhil in the History and Philosophy of Science, hoping to tackle research topics including Early Modern Epistemology, the concept of "energy" in science, and broader questions about the idea of scientific "truth".
Evan is a 2022 graduate of Yale, where he studied Psychology and Ethnicity, Race and Migration. His MPhil at King's will focus on the sociology of marginality and exclusion, building on his experiences at Yale in understanding identity and discrimination processes in multiply-marginalised adolescents. 
*
The King's-Yale fellowship and the Sidney Hellman Ehrman Studentship continue the longstanding "Concordia Amicabilis" which has existed between the King's College and Yale College since the 1930s. They provide an opportunity for Yale graduates to study at Cambridge, expand their horizons, and nurture and develop their own personal contribution to the community and to society at large.