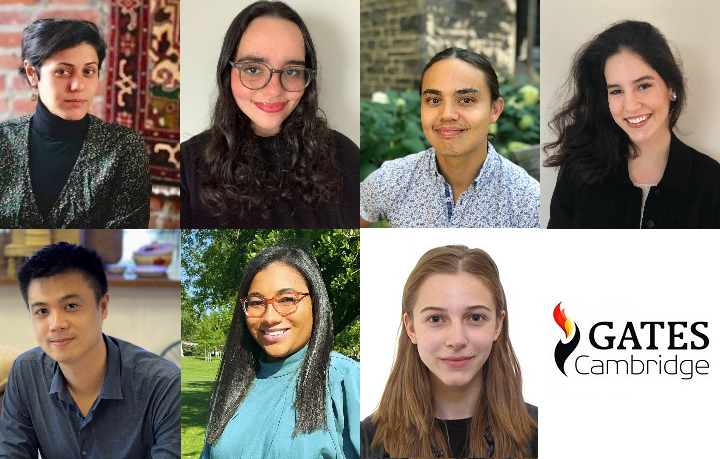 Seven graduate students will be coming to King's in Michaelmas Term as part of the 2022 cohort of Gates Cambridge, the University's flagship international postgraduate scholarship programme.
This year's intake at King's consists of Benjamin Chin-Yee, Alaa Hajyahia, Haley Howard, Kevin Hsu, Yaroslava Kyrychenko, Andrea Morales Loucil, and Ana Villaveces Galofre, studying subjects ranging from climate infrastructure and oncology to Latin American horror literature. The students represent countries including Colombia, Puerto Rico, Taiwan and Ukraine.
About the Gates Cambridge programme
The Gates Cambridge programme was established through a US$210 million donation to the University of Cambridge from the Bill and Melinda Gates Foundation in 2000; this remains the largest single donation to a UK university. Since the first cohort in 2001, Gates Cambridge has awarded 2,081 scholarships to scholars from 111 countries.