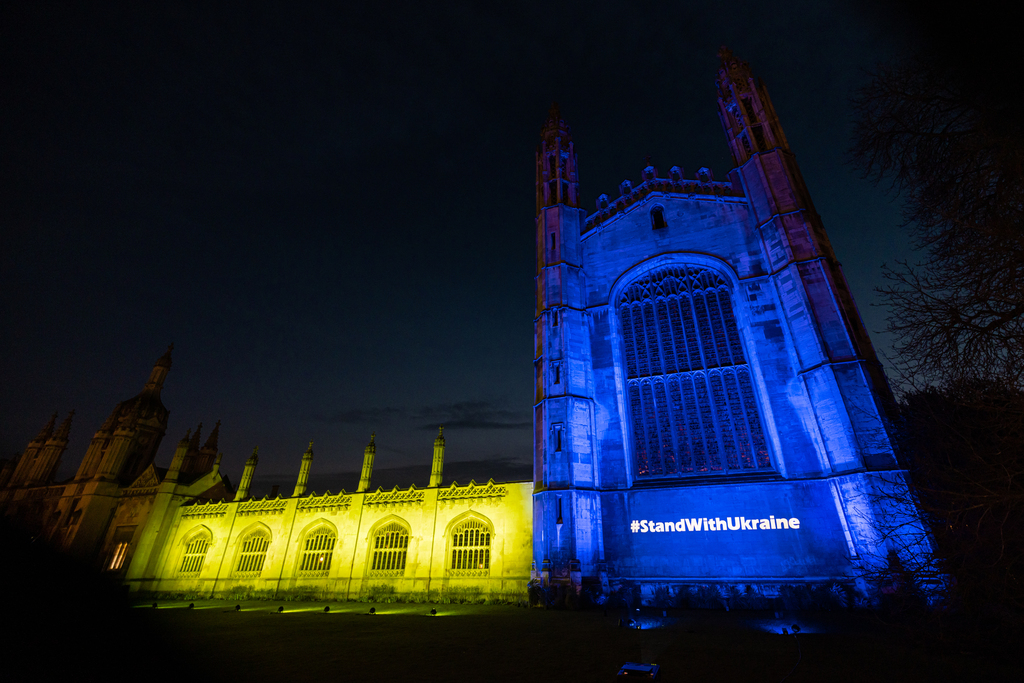 A statement from the Provost regarding the conflict in Ukraine:
The King's community is appalled by what is happening in Ukraine and by the suffering and loss of life inflicted by the Russian military across the country. As the unfolding situation grows ever more dire, we have been looking at what we can do.

As an institution whose purpose is the support of education, learning and research we have a particular concern for those in higher education, and the disastrous effect the hostilities will have on the lives of thousands of displaced students and scholars.

In response we are launching an appeal to establish a fund for displaced doctoral students and refugee scholars. While Ukraine is uppermost in our minds, we know that there are many other areas of conflict where people are in great difficulty and where the resources of the College can help. The fund will add to the support the College already makes available through the Quantedge-Cambridge Refugee Scholarship and the Simon Goldhill Fund for students most in need of support, particularly those who are refugees or the children of refugees; and we hope that we can be part of a Collegiate University process that will enable us to host displaced doctoral students and academic staff, for an agreed period of time.

We are also of course providing support to our current students and staff, especially Ukrainian and Russian students and scholars put at risk by this reckless act of aggression.