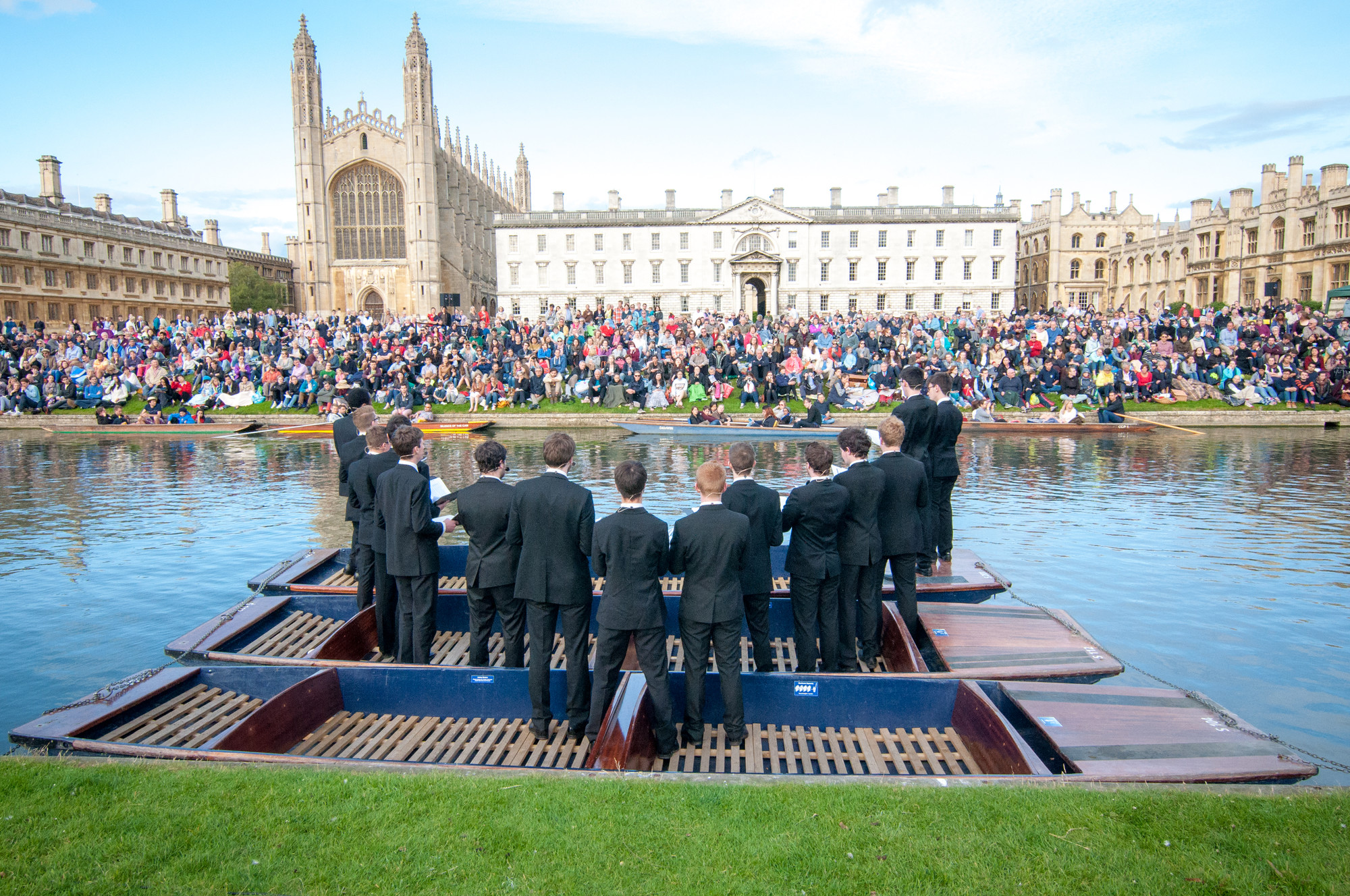 After a three-year hiatus, next Sunday 26th June will mark the return of Singing on the River.
The popular event sees the vocal group The King's Men perform a programme of madrigals, close harmony arrangements and contemporary songs, to an audience of thousands seated on the banks of the River Cam and College lawns.
The event last took place in 2019 and has been unable to happen in the intervening years as a result of the Covid-19 pandemic.
Musical Director of the King's Men, Owen Elsley, said: "There's no doubt that this year's Singing on the River has additional significance, not least for the performers – many of whom joined the Choir after the event last took place. We're immensely looking forward to presenting an enjoyable and varied repertoire with a few surprises thrown in as well!"
The grounds will open at 6pm with the performance beginning at 7.30pm. Tickets cost £15 for adults, £5 for students and 12-17 year-olds, with under 12s going free. For more information and tickets, please see: https://www.tickettailor.com/events/kings/702053
*    *    *    *    *

About the King's Men
The King's Men is the close-harmony group formed from the Choral Scholars of the Choir of King's College, Cambridge. As Choral Scholars, they follow the daily routine of Chapel services throughout term, as well as undertaking a busy concert and recording schedule and performing in the world-famous broadcast of A Festival of Nine Lessons and Carols on radio each Christmas, and its companion programme, Carols from King's, on BBC television.