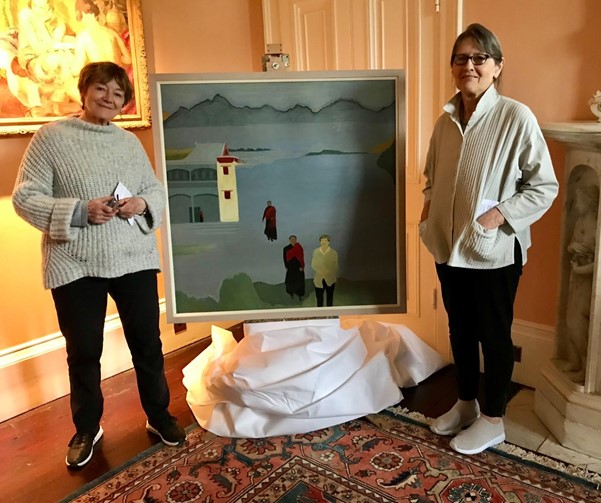 A new portrait of Professor Dame Caroline (Carrie) Humphrey by artist Anne Rothenstein has been unveiled at the College as part of the College's 50th anniversary of the admission of women. The portrait is the first of three commissioned portraits of female fellows and alumnae, each painted by female artists, to mark the impact of women at King's. The portrait of Carrie will be on display in the Hall alcove for the remainder of this Term, before being hung in a more permanent position.
 
Unveiling the portrait, Professor Michael Proctor, Provost of King's, said:
 
It is very fitting that this first portrait should be of Carrie Humphrey – without any question one of our most eminent Fellows, and one of our most loved and admired. Carrie's work as a leading anthropologist over more than 40 years has ranged across inequality and exclusion, the politics of memory, ethics and conceptions of freedom and what borders between nations reveal. She has conducted research in Siberia, Nepal, India, China, Uzbekistan and Ukraine – and indeed back in 1966 she was one of the first anthropologists from a western country to be allowed to do fieldwork in the then USSR. But she has spent most of her working life in Mongolia and Inner Asia, and this wonderful atmospheric portrait by Anne Rothenstein most beautifully reflects this.