Update from Entrepreneurship Prize winner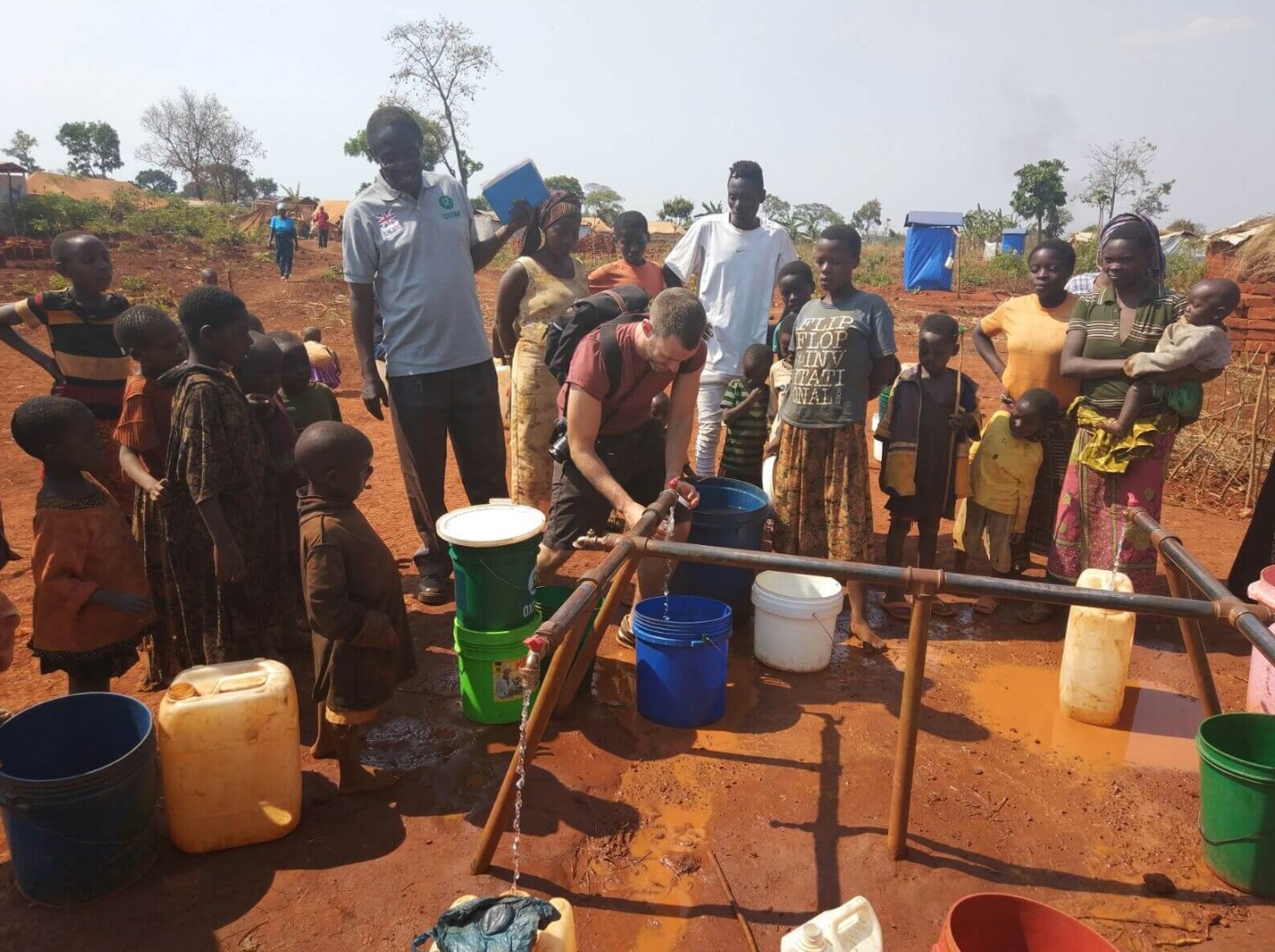 Microbiologist and College Research Associate Alexander Patto (KC 2012) was the joint winner of last year's King's College Entrepreneurship Prize, with his start-up company WaterScope. We caught up with Alex to see how his project has continued to develop during lockdown:
"In a world where one in ten people live with no access to clean water, WaterScope provides a rapid and affordable way for testing bacterial contamination in drinking water, empowering the people in the affected communities. Still pre-revenue, we are working from two labs within Cambridge University, with a team of ten people, five of whom are co-founders. Since March, we have all been working from home, and it's been a very productive time.
We received an Innovate UK grant last December with which to get user feedback on our testing system. We were working with a partner in Tanzania, which would have seen part of the team travelling there in June. Due to border closures, WaterScope is now working with in-country partners and will be testing their systems in Tanzania, Ethiopia and South Africa. 
A new role in WaterScope was created to review existing partnerships and collaborations, and this person identified i4Water, an organisation that works directly with communities in South Africa to improve agriculture, protect biodiversity and the health of rivers. We'll also be working with Oxfam.
The coming months are very exciting for all of us at WaterScope. We are working on a possible collaboration to evaluate our water testing system in the largest refugee camp in the world (Kutupalong in Cox's Bazar, Bangladesh) and applying to a UNICEF competition which, if successful, would award a long-term agreement with the charity to distribute a simple test for bacterial contamination in various countries. With phase two due to start in October, we will hopefully start manufacturing our cartridges by August 2021.
Through an MRC Confidence in Concept and EPSRC Impact Acceleration Account grant we are also exploring the application of WaterScope technology for a quick and effective UTI test that would greatly reduce current logistics costs of this common test. We are also looking at other potential applications, but it's still early days.
Winning the Entrepreneurship Prize last year allowed us to apply for the Innovate UK grant, which provides 70% of the funding needed but requires companies to bring in the rest. And being a CRA at King's has opened up new research opportunities. In June last year, for example, I went to Sierra Leone with CRAs Veli Petrova and Luke Meredith to explore portable lab-based diagnostics in a tent."