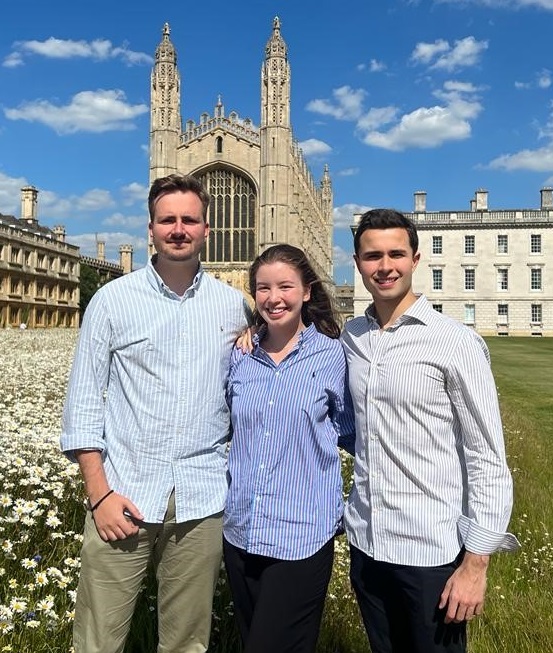 Correcto, a Spanish language software tool, has been awarded first place by the judging panel in this year's Entrepreneurship Prize, securing £20,000 with which to further the project.
The brainchild of current King's students Michaela Kadlecová and Adam Motloch, along with Wolfson College's Abraham López Lee, Correcto is a writing tool which uses artificial intelligence and machine learning to assist with spelling and grammar in the Spanish language. The software is being developed to work as an integrated keyboard on smartphones and it is hoped that the tool will enhance the employment prospects of those from Latin American countries with lower rates of literacy.
On winning the Prize, Adam Motloch commented:
We are very humbled to be awarded the first place at the King's Entrepreneurship Prize Competition. Correcto is on a mission to help people and companies communicate more effectively and inclusively. According to The Economist, people in office jobs spend on average 20 minutes correcting typos every work day (equal to 180.5 days per year over one's career). We are working hard on changing this so that people can focus on more meaningful and enjoyable tasks.

The competition helped us clarify our proposition and obtaining feedback from practitioners and academics was enriching and added a new perspective.
A special commendation of £2,500 was awarded to Cambridge Kinematics, presented by Jesús Arjona (KC 2016), which aims to bring easy-to-use mechanical automation to the optics industry.
About the Entrepreneurship Prize
This is the seventh year of the annual competition, which aims to encourage King's students, researchers and alumni to apply their know-how for social and economic benefit by providing funding for business ideas. The Prize was established in 2014 by Stuart Lyons CBE, with finalists invited to present their business plans to a panel of Fellows and King's alumni at what is colloquially known as the 'Lyons Den'. Previous winners of the Prize have included ViraHealth, PoliValve, Asan, WaterScope, Perfexia Health and RoboK.