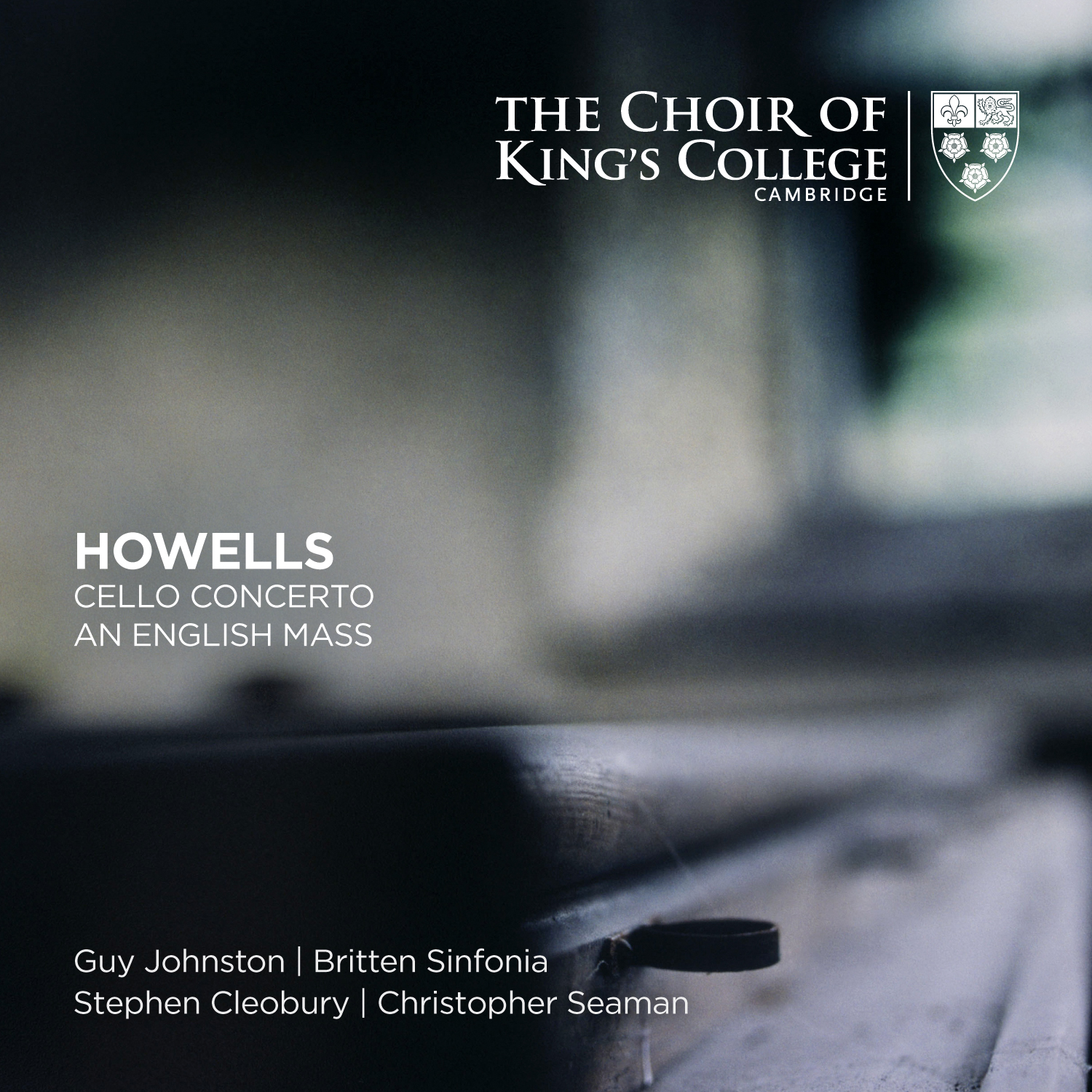 Released today on the King's College record label is a double album of music by Herbert Howells, recorded in the glorious acoustic of King's College Chapel. 
Howells' An English Mass is presented by the Choir of King's College, Cambridge with the Britten Sinfonia. Alongside the work is the magnificent orchestrated Te Deum from the Collegium Regale service, and a premiere recording of the Magnificat from the same service, orchestrated by John Rutter. For both these recordings, the Choir and orchestra are joined additionally by the King's College mixed voice choir, King's Voices.
Howells' completed Cello Concerto is performed by former King's chorister Guy Johnston, one of the UK's best solo cellists, with the Britten Sinfonia directed by Christopher Seaman. Also recorded in King's College Chapel, the surround-sound recording presents this glorious, but lesser-known work in a way never before heard, but in an environment perfectly suited to Howells' music. Director of Music Stephen Cleobury rounds off the second part of the album with three of Howells' best-known organ works, performed on the recently-restored Harrison & Harrison organ. 
Accompanying the album are specially-written essays by two of the foremost experts on the composer. Paul Spicer explores how the thrilling Te Deumcame about as the result of a bet between Howells and the Dean of King's, and the subsequent canticle settings for cathedrals and foundations across the land for which Howells became so well-known. An English Mass, in contrast, is one of Howells' darkest religious works, with an agonising and troubled presentation of much of the Mass, and Spicer's essay considers Howells' state of mind and some of the possible reasons for this. Jonathan Clinch's essay describes the fascinating journey of completing Howells' Cello Concerto, giving a remarkable insight into the mind of the composer and the history of the work itself.
The album is available to buy, download and stream from today. Go to www.kingscollegerecordings.com.