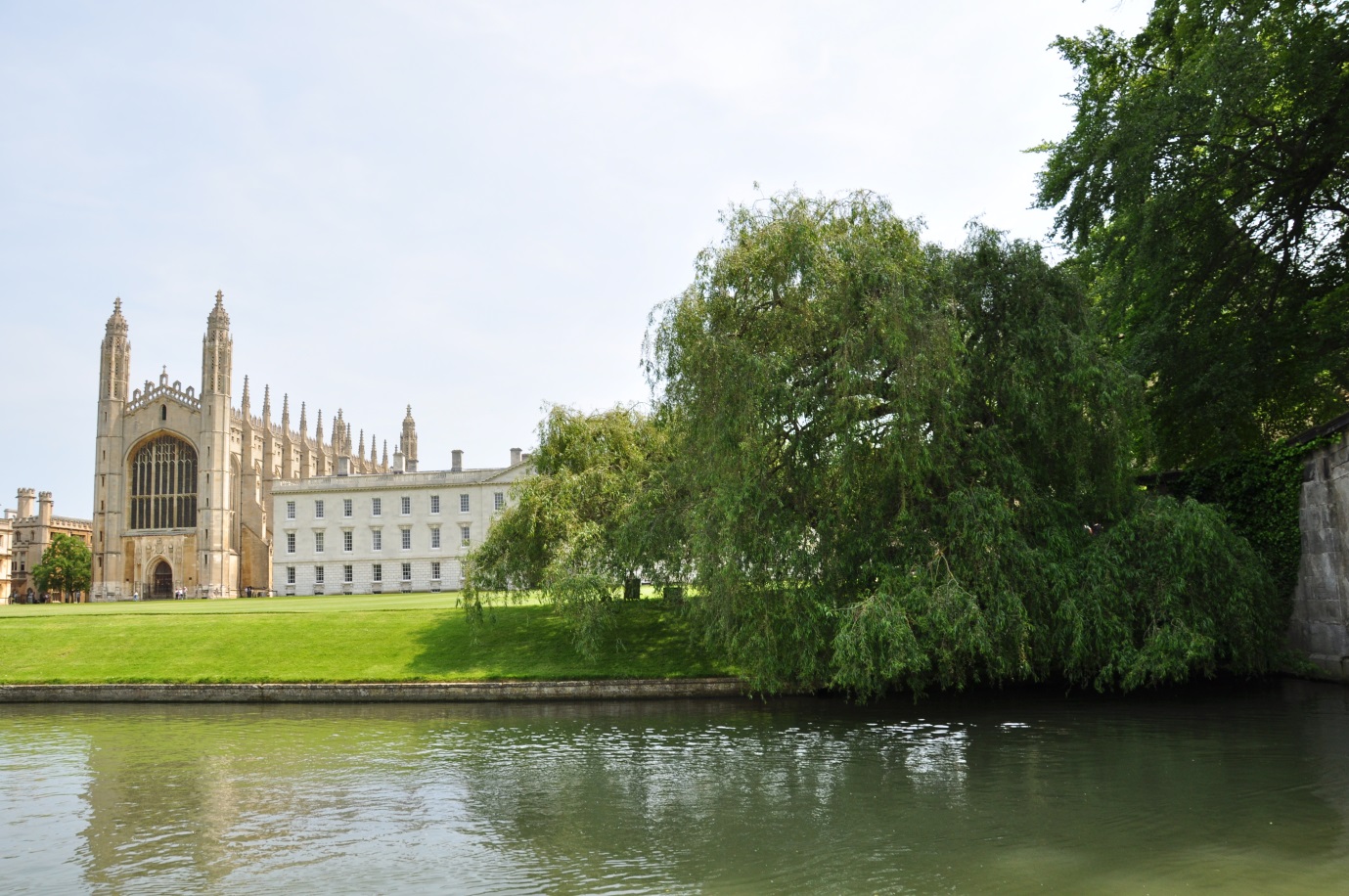 A new enhanced bursary scheme is being launched by the University to support undergraduate students facing financial pressures. The additional funding, to help with living costs, will enable students to enjoy the benefits a Cambridge education offers, regardless of their personal financial circumstances. King's was one of a number of Colleges that had been taking part in a pilot for the enhanced bursary scheme since 2019. Students in receipt of these bursaries reported they were able to participate more fully in the academic and wider student activities Cambridge has to offer, and that the awards had a positive impact on their mental well-being, reducing the anxieties they had about finances.
The new scheme is being made possible through the generosity of philanthropic donations from alumni and friends of the collegiate University. The Harding Challenge, established by David and Claudia Harding as part of their £100 million gift to Cambridge and St Catharine's College in February 2019, was designed to underpin this expansion in bursary provision. Far more students will qualify for support since the threshold for eligibility will rise from the current maximum household income of £42,620 to £62,215. Once fully rolled out, around 700 students will also qualify for an additional £1,000 because they were eligible for free school meals.
UK students can apply to the Student Loans Company for a maintenance loan to cover basic living costs. There is widespread take-up of these loans: repayments are linked to future earnings which means they are more like a tax than conventional debt, and they are an invaluable support to making University more affordable for as many students as possible. However, research conducted by the University suggests many students struggle to meet all their expenses because parents often can't afford to contribute to the extent that these means-tested loans assume they will. It is these financial gaps that the new bursary scheme will help to alleviate.
Vice-Chancellor, Professor Stephen Toope, said:
This new enhanced bursary scheme, which wouldn't be possible without the generosity of donors, will help to ease some of our students' financial worries. The scheme's launch means far more students will be eligible for support. This is particularly relevant now, at a time when many families' incomes have been affected adversely by the Covid-19 pandemic.
Dr Tim Flack, Senior Tutor at King's said:  
At King's almost all of the calls on our hardship funds are from students who come from low-middle income households, and who have previously been receiving very small Cambridge Bursary Scheme bursaries or falling just outside of that scheme. This new scheme pre-empts the issue of such students living with months of financial anxiety, scrimping and saving and thereby failing to make the most of the incredible opportunities available here, because they are too proud to ask for help, or they feel guilty about potentially financially disadvantaging other students. In most cases the new bursary represents money that would have been spent on the recipients anyway.