From King's Parade to Parliament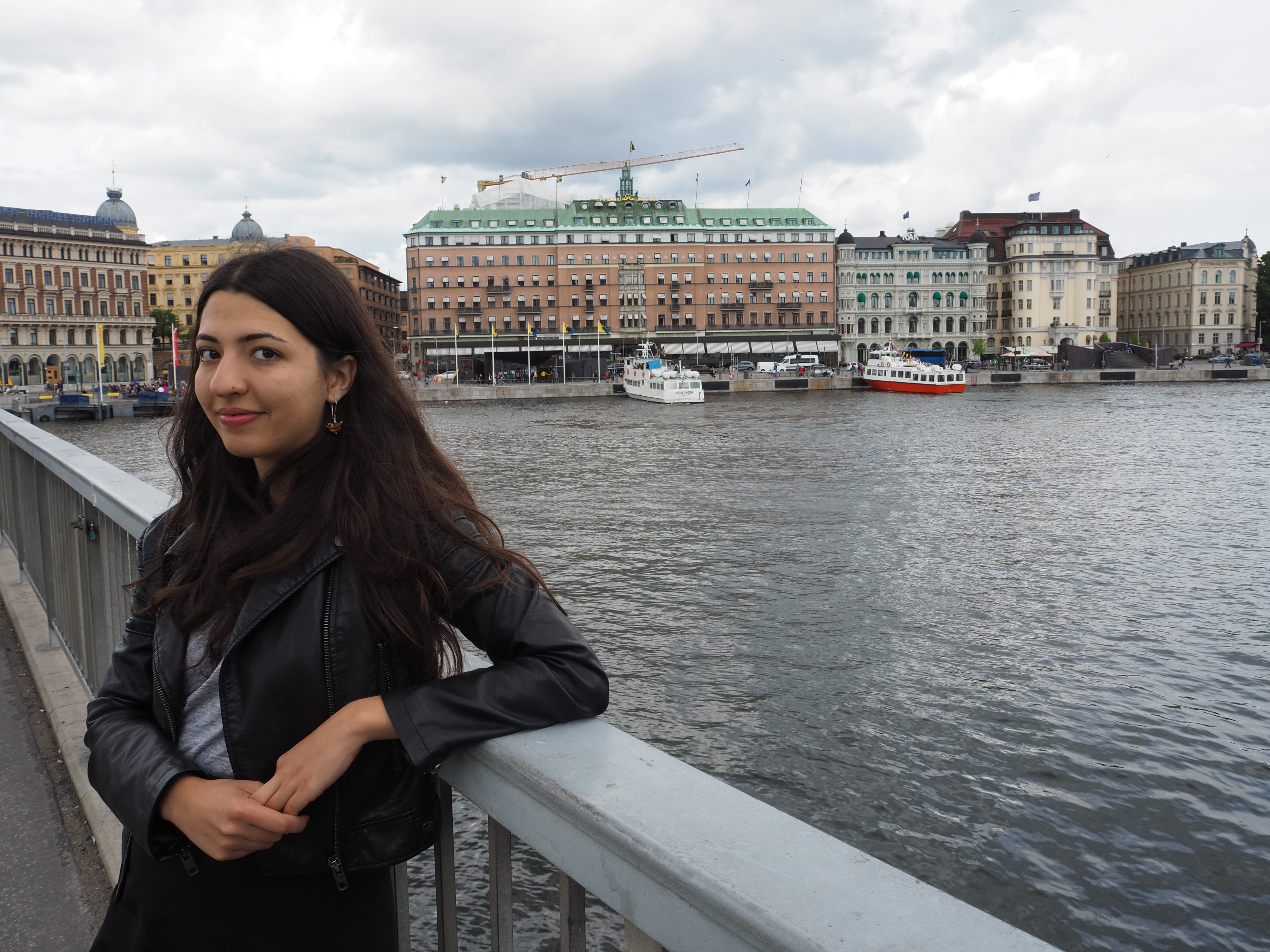 Eleni Courea (KC 2013-16) charts her journey to becoming a political reporter for The Times, and how the pandemic has affected her daily routine.
I was in a tent at Glastonbury the morning after my graduation from King's, when I found out about the result of the Brexit referendum. The three years that followed have been an extraordinary time in politics: we've had two snap elections, a Tory leadership contest and endless parliamentary drama. When I began working as a political reporter in October 2018, all I heard was: "What a time to start."
I'd been in Westminster for just over a year when Boris Johnson won a majority in the December election, and for a while it felt like we were finally returning to "politics as usual": the government passing reforms while the opposition holds its feet to the fire and begins gearing up for another chance at power. There might be internal struggles, cabinet resignations, the odd scandal — but nothing like the chaos that has defined the past few years.
All that has now been blown out of the water by the pandemic. The first 100 days of a new prime minister are meant to be a honeymoon period, at the end of which we can surmise our first impressions — but on Boris Johnson's 102nd day in power, he would announce a sweeping national lockdown as coronavirus wreaked havoc on his plans.
For political journalists now, there's just one story that matters, and it's what the government is doing to minimise the loss of life and economic damage. It means that, like the rest of The Times politics desk and almost everyone normally based at the Houses of Parliament, I'm now working from home to reduce the risk of catching and spreading the disease.
My day is structured around listening to the government's lunchtime "lobby briefing" for journalists — now done remotely over conference call — and watching the 5pm coronavirus press conference that's broadcast daily from 10 Downing Street. Some of the biggest questions are around whether the country has enough tests and ventilators, how the government is helping those financially affected by the crisis, plus the health of the prime minister and his top team at Downing Street.
Normally, I spend a lot of time having coffees and lunches with MPs and their staff — now I'm restricted to WhatsApp and phone conversations. Catching up with the rest of the team is done over Zoom. And the day-to-day politics that normally generates the cycle of news has been suspended, and not expected to resume for several months. It means there is now a space for the expertise of health and science reporters to take centre stage, while political journalism that feeds on gossip and intrigue can take a little rest.
My commute has been reduced to about 3 seconds, and I'm lucky enough not to be juggling kids and care duties, so I can invest in things like reading Russian novels and growing tomatoes from seed. Plus, I can use all this extra time to consider the positives of this pandemic. Rough sleepers being given places to stay; neighbourhoods coming together to look after their vulnerable and clap for the NHS; and a wider acceptance by employers of flexible and remote working. Above all, perhaps, is the fact that when the next major pandemic hits, governments will be far more equipped to deal with it.​
Eleni Courea (KC 2013-16)