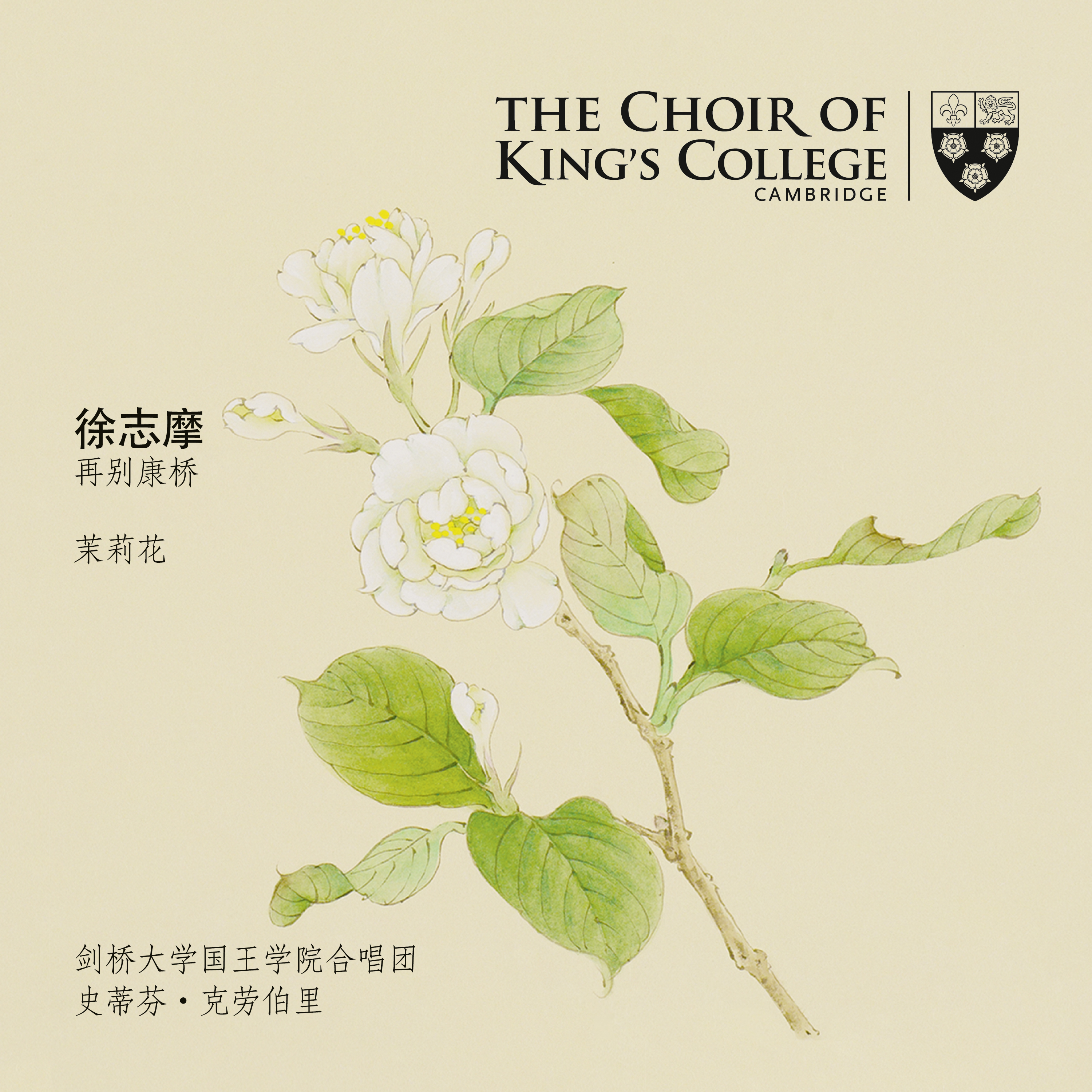 In celebration of Chinese New Year, a new music video for the Mandarin Chinese recording Second Farewell to Cambridge, featuring Chinese tenor Bo Wang, is being released. This setting was created by distinguished English composer John Rutter and headlines the 2018 album, which also features the Jasmine Flower Song in an arrangment by Stephen Cleobury. The audio is available to stream across the digital platforms, whilst the new video is available on NetEase, Apple Music and YouTube. The video was shot in the grounds of King's College that are written about so eloquently by poet Xu Zhimo, and in the world-famous Chapel.
Second Farewell to Cambridge marks the Choir's first time recording in Mandarin Chinese in its 500-year history. The name originates from the famous Xu Zhimo poem and celebrates its legacy. 
The young poet studied at King's College from 1921-1922 and wrote this poem in 1928 when he returned to King's. King's College hosts the annual Xu Zhimo Poetry and Art festival, one of the largest Britain-China cultural exchange events in the UK. A marble stone in the grounds, carrying the first and last lines of the poem, has become one of the University's most popular tourist attractions.
Second Farewell to Cambridge is now available in China via QQ Music, NetEase Cloud Music, Baidu Music, Xiami, KuGou and Kuwo, as well as on Apple Music & iTunes in China and Chinese-speaking territories outside of mainland China. Outside of China the album is avaliable from www.kingscollegerecordings.com.