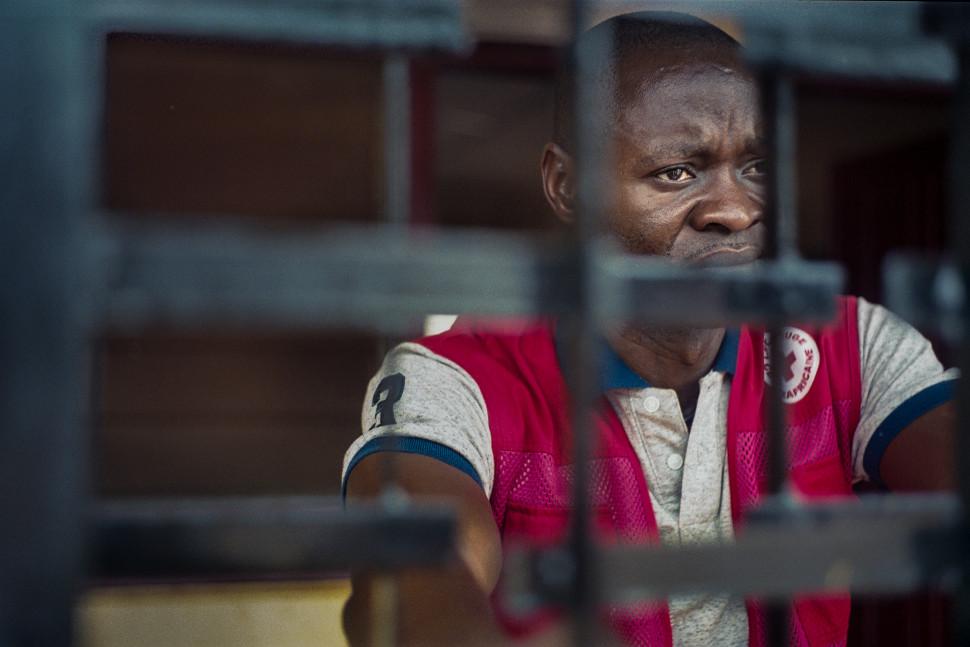 King's PhD student and filmmaker Lindsay Branham is premièring her film Even in the Rain as part of the prestigious Venice Biennale. The film uses virtual reality technology to tell the story of Guillaume Ngbowesse, a Muslim man who relays his experience of identity among conditions of civil war in the Central African Republic. A self-enacted memoir, the film aims to reduce prejudice towards Muslims by connecting its audience to Ngbowesse's narrative. 
Even in the Rain was also submitted as part of Lindsay's dissertation for her MPhil in Social Psychology at King's, from which she recently graduated. From October, she will be continuing her research as a PhD student, working alongside King's Fellow Dr David Good, and generously funded by philanthropic donations to the College.
This is not the first time Lindsay has sought to connect people to one another through the innovative medium of virtual reality. Her production Behind the Fence, which detailed the life of persecuted Rohingya Muslims in a Myanmar detention camp, won the Grand Jury prize for 360 Film at South by Southwest in 2017. She is also the Founder of Novo, a creative collective for artists who hope to transform attitudes and perceptions through their work.
For more information about the film see: http://www.labiennale.org/en/cinema/2018/lineup/venice-virtual-reality/even-rain