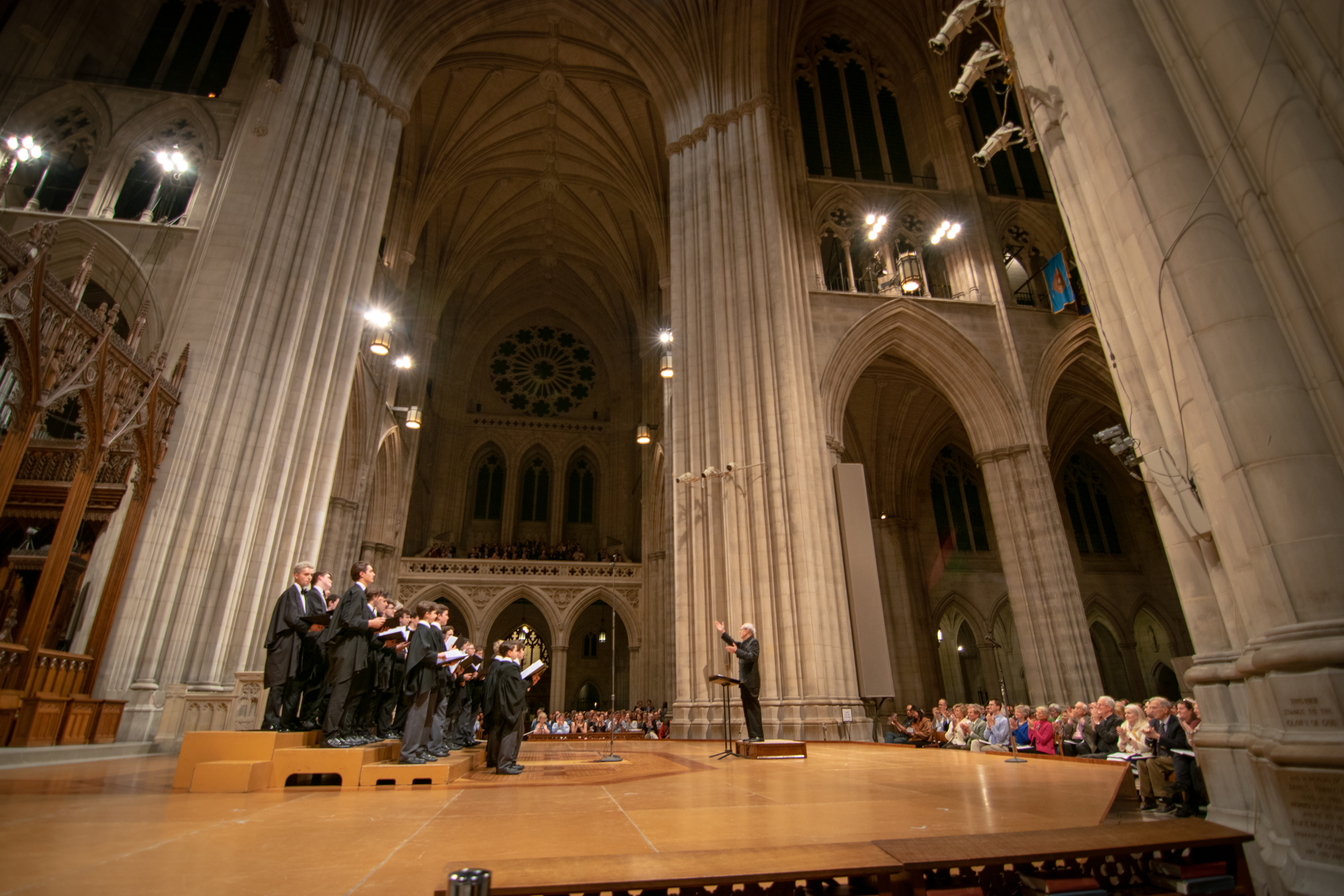 King's College Choir has returned from a one-week tour of the USA, visiting Saint Paul MN, Washington DC and New York City. 
After their final concert, which was sold out, the New York Times described the 'focussed, shimmering' sound of the Choir as 'remarkable', with the choristers' singing as 'especially wondrous'. Stephen Cleobury, whose last US tour this was with the Choir, 'coaxed singing of great vigor, color and character'.
All three venues, including the stunning Washington National Cathedral, were filled with appreciative audiences, and the concert in Saint Paul was broadcast live on Minnesota Public Radio.
The Choir performed a number of pieces that appear on their new recording, The Music of King's, which debuted at #2 in both the UK and US (Billboard) core classical charts during the week of the tour.
The tour also presented the opportunity for the choir to sing a joint Evensong with the Choir of St Thomas Fifth Avenue, which is currently directed by Daniel Hyde. When Stephen Cleobury retires in September this year, he will be suceeded by Daniel as Director of Music at King's.
You can see photos of the tour on the Choir's Facebook and Instagram feeds.