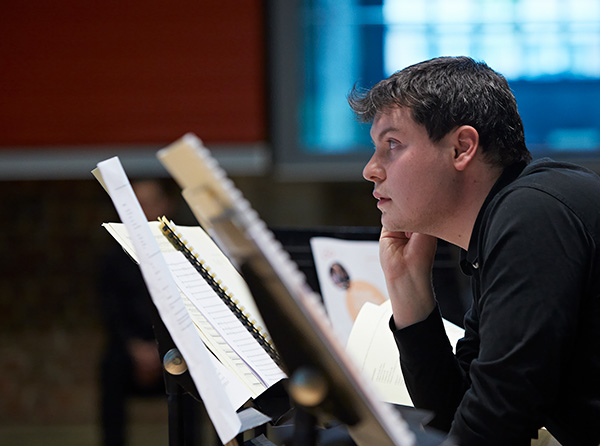 Composer Michael Taplin's piece Selvedge has been selected as a finalist in this year's Toru Takemitsu Composition Award and will be performed publicly in Tokyo with the Tokyo Philharmonic Orchestra. Selvedge was originally written by Michael as part of his King's College / Hartley Rogers CBSO 2020 Scholarship in Orchestral Composition. 
Since 2018 the Scholarships have allowed four Cambridge students to compose a new work for the world-renowned City of Birmingham Symphony Orchestra and to hear it rehearsed and professionally recorded in two separate workshops. Each scholar is given two rehearsal sessions with the full orchestra of eighty players in which a substantial new composition can be worked on in detail. The project is overseen by Professor Richard Causton, who also provides mentoring for each year's selected composer to ensure that they derive the maximum benefit from the experience.
Upon completing his Scholarship in 2020, Michael commented:
For composers at the early stages of their career, to have the chance to work with the CBSO is rare. The two stages of the project enable us to have the chance to try-out, experiment with material; additionally with the benefit of time between each workshop in order to revise and hone our ideas. Furthermore, we are granted the advantage of having a professional recording of an orchestral piece. This undoubtedly, will be useful in promoting our music beyond the end of the scheme whilst being protected from the pressure of having a public premiere which could inhibit the creative spirit and potentially be damaging to our confidence at this stage in our career.
The Toru Takemitsu Composition Award is a prestigious international competition for classical contemporary art music which invites entries from young composers worldwide. Each year an internationally renowned composer judges the competition and awards each composer a prize after the final concert. This year's judge, Jo Kondo, selected four finalists out of 107 entries for a performance at the Tokyo Opera City Concert Hall in May 2023.