King's PhD candidate appears on Radio 4's Inside Science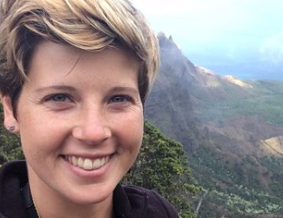 King's PhD candidate and conservation biologist Sophia Cooke appeared on BBC Radio 4's Inside Science to discuss the effect of roads on the British bird population.
Sophia studies the detectability of birds around roads and the wider effects of traffic, noise and road surface on the bird population in the UK, which has one of the densest road networks in the world. Her work has shown that while some bird populations have suffered from roads other species seem to have flourished. Sophia points out, however, that this does not mean that the roads are providing a beneficial environment, rather that roads could be growing into an ecological trap by attracting certain types of birds to roadsides despite the negative effects of living there.
To mitigate the negative effects of roads - not only collisions but also communication problems affecting birds' ability to hunt, protect themselves and engage in mating - Sophia suggests that many things can be done, including the establishment of hedgerows to encourage birds to fly higher, changes in the road surface to noise-absorbing asphalt, and encouragement of the use of electric vehicles.
You can listen to Sophia's appearance on Inside Science on BBC Sounds: https://www.bbc.co.uk/sounds/play/m000bg3y.