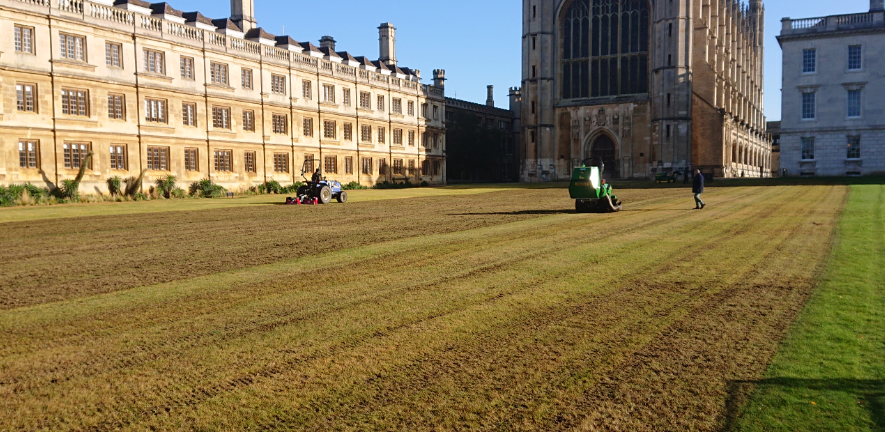 A large swathe of Cambridge's most iconic lawn will be transformed into an ecosystem rich in biodiversity this Summer when it is converted into a wildflower meadow. Visitors in May, June and July will witness blooms of harebells, buttercups, poppies, cornflowers and more, stretching from the Chapel to the banks of the Cam.
The project was initiated by King's Fellow Geoff Moggridge back in 2018, and after widespread support from the Gardens Committee and the Fellows of King's, Head Gardener Steve Coghill and his team worked with external consultants to make the meadow a reality. The transition to meadow will involve the creation of temporary paths that will let visitors explore the new ecosystem close at hand.
People won't be the only ones benefitting from this landmark decision to give the lawnmowers a rest, as the seed mix of native wildflowers has been specifically designed for King's and will attract a whole host of insects. The flowers are expected to appear between May and July, following which they will be harvested for hay in September, and the lawn will be mowed to repeat the cycle.
Head Gardener Steve commented:
Grass lawns are essentially monocultures so it will be incredibly rewarding to instead create a biodiversity-rich ecosystem to cherish and enjoy, and in a time of climate change and fear of loss of species it is becoming more important. Once it is all flowering it will be spectacular; there will be a riot of colour in the summer.
Read the full story from the University Environment and Energy team.