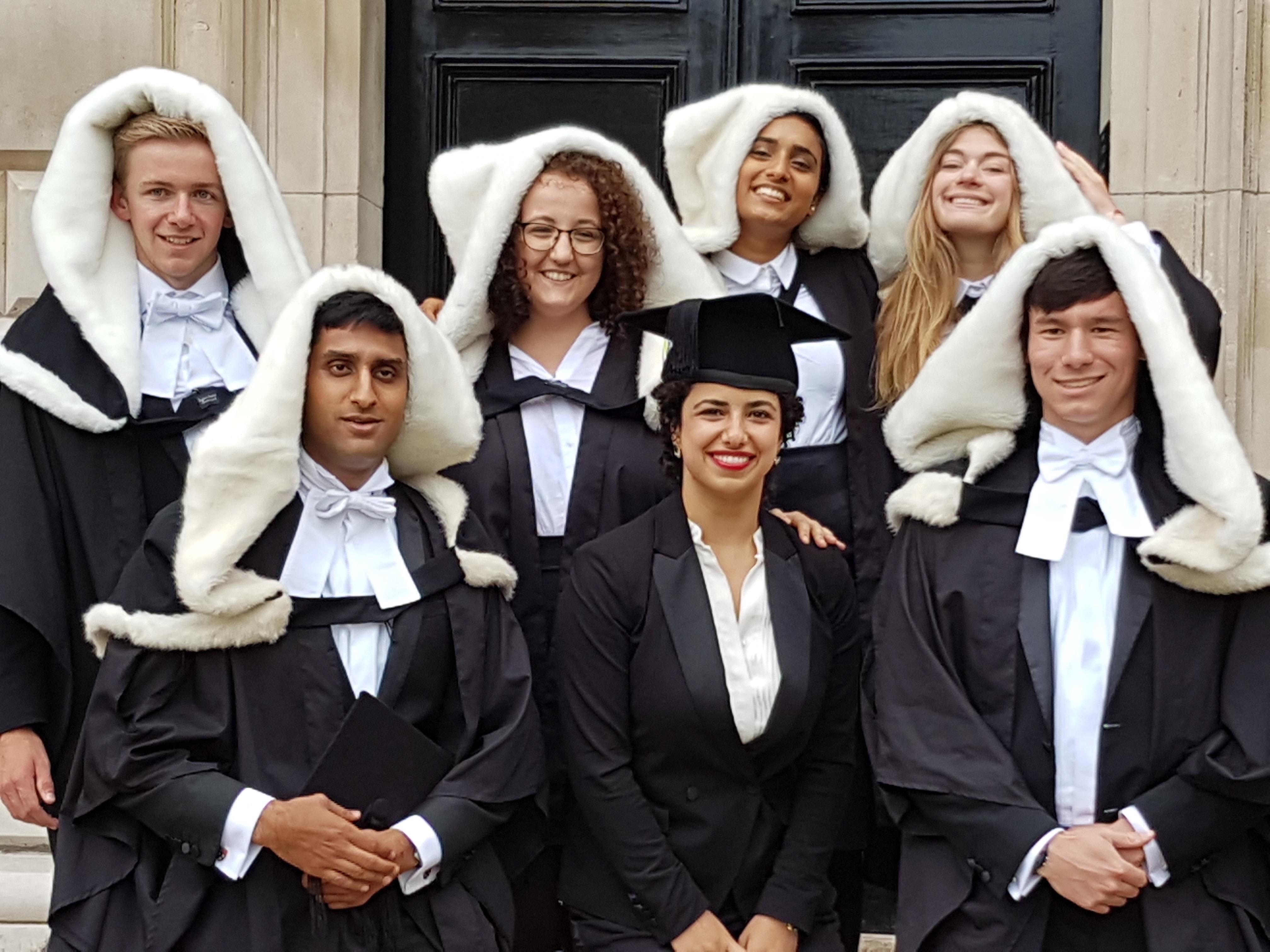 This time last year, as the potential impact of Covid-19 on UK healthcare resources was becoming clear, final-year medical students across the country graduated early to join the NHS workforce. We caught up with three King's medics, Dr Fanny Belais, Dr Adam Townson and Dr Chris Williams, to hear about their experiences over the past 12 months. Alongside their hospital work, Chris and Adam have also been involved in a study on loneliness, and interventions that have been found to help, which was published last month.
Fanny Belais is on a cardiology ward at Portsmouth Hospital. During the second wave this winter things got considerably tougher. "The ward essentially became a Covid ward, with infection spreading, and we were under a lot of pressure. I would say it was 100% worse than last Spring - we were seeing more younger people coming in, and resources have at times been really stretched; the testing regime for staff that's now in place has had a real impact. It's quietened down now, but at times it got quite scary."
At Hinchingbrooke Hospital, Adam Townson is on a surgical rotation, and saw patients coming in with surgical problems who then tested positive for Covid, some of them becoming quite sick. "It's been sad, and difficult at times. In some ways I've seen less than the others as the surgical teams have been quieter. But we peaked in the second wave at over 100 positive cases, and that's a lot for a small hospital like this. More doctors and nurses are having to self-isolate and we've all ended up doing more and working longer hours. Now though with the vaccination programme rolling out it does feel more optimistic."
It's been strange for all the medics looking back at the period immediately following the first lockdown, when they were told they were graduating early and had the opportunity to start work as a qualified doctor. "I went from the hypervigilant state we were all in at College and then home, doing everything we could to avoid Covid contact, to being on a ward that was in the middle of the Covid war", says Chris Williams, who is at West Suffolk Hospital. "Like everyone we were fairly hard hit by the new variant this winter - there was a big outbreak on my ward, and I had Covid myself over Christmas."
When everyone was first sent home last spring Chris wanted to keep busy and use his skills to help in other ways. He started a project with Adam and some of the other medics to review existing studies on ways of combating loneliness and social isolation. Published in February, it was picked up by the media and local radio stations have been putting campaigns in place based on the findings. "It's been great to get a project like this going between us," says Chris, "we hadn't all worked together since the early days at King's. Although I think it was a lot more work than any of us had anticipated!"
After a year living on adrenaline, they are all hoping the second year will be more routine. Fanny has just been accepted onto a 5-year paediatrics training course in Switzerland, where her family are, starting in 2022. While at Cambridge she rowed for the University and was in the victorious Blondie boat in the 2019 Boat Race. She stays in touch with the current Blondie crew who are preparing for this year's battle. "It will be a very different experience for all the crews, not racing on the Tideway this year. I'm looking forward to seeing how we do on the Great Ouse on 4 April!"