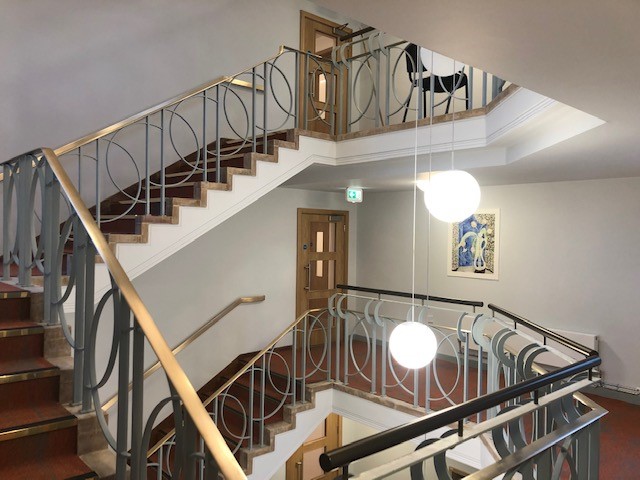 The refurbishment and extension of Old Garden Hostel has now been completed, with the Provost cutting the ribbon to re-open the hostel on 8 January 2021, alongside the Contracts Manager of Barnes Construction, Matthew Ramplin.
The re-opening marks the culmination of a project which commenced in July 2019, and which was initially hampered by the discovery of significant amounts of asbestos embedded in the fabric, with the Covid-19 pandemic contributing to further delays. Despite these setbacks, we are delighted with the results of the work and the hostel is already in use by a number of students who have remained in College during the latest national lockdown.
As well as a sympathetic refurbishment, including en-suites for all rooms, there are extensions to the north and west elevations, and the addition of a third floor. The building now fully complements the adjoining New Garden Hostel, and fulfils the original plans for this work, dating back to 1999. Ultimately it will be occupied by up to 70 undergraduate students.