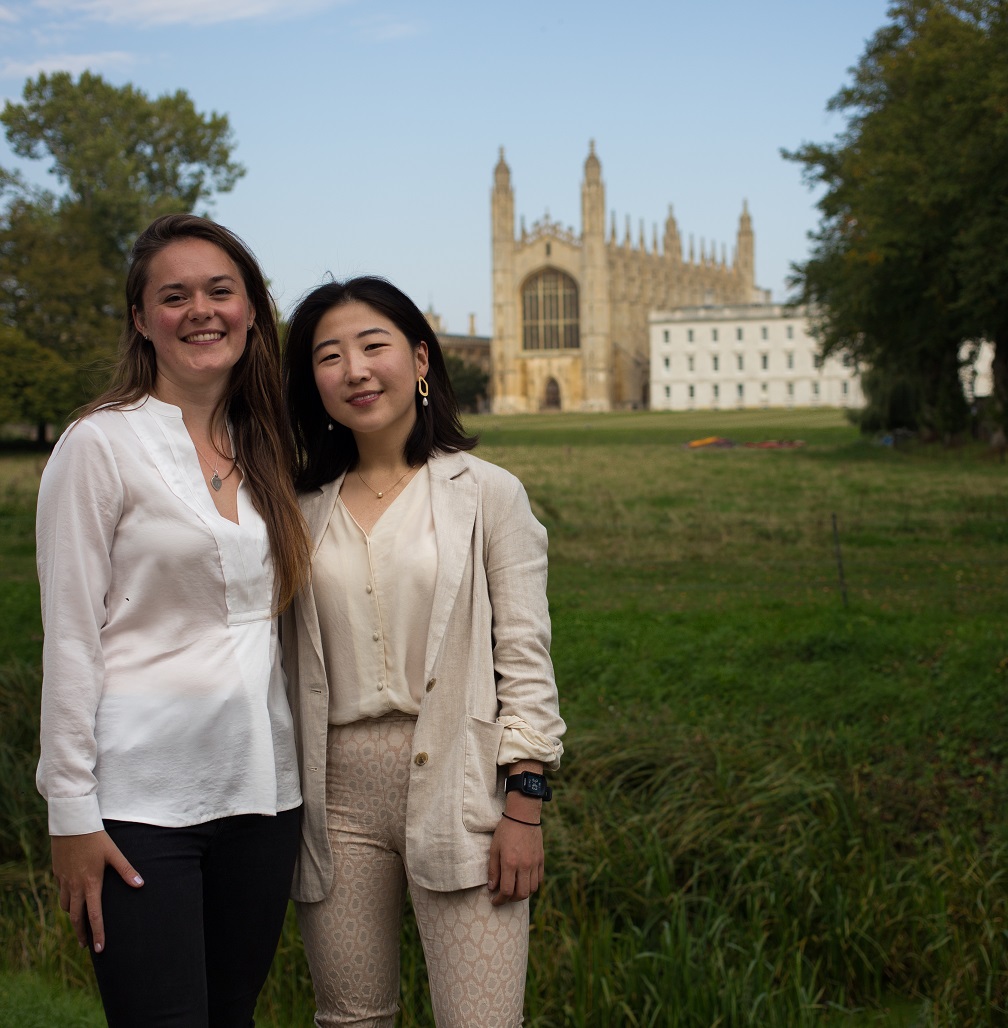 PhD students Amy Rochford and June Park have won First Prize at the Wolfson Enterprise Competition for Lecta, a commercial platform technology company aiming to enhance human condition through flexible bio-electronics-mediated neural regeneration.
The initial ideas of Lecta's platform technology sparked over an ordinary dinner at King's, with Amy and June discussing a day in the lab plagued by slippery bioelectronic device surfaces. The pair immediately clicked together their expertise in chemistry and flexible bioelectronics to generate a widely applicable solution. Both passionate about science as well as the translation of science via entrepreneurial means, the Lecta team have since made it their mission to bring forth the technology to augment the neural devices to neuro-regenerative space. On receiveing the award they commented:
 
We are not reinventing any wheels here; we are merely combining two exciting fields of research and building a bridge between them.  It means our unique tough bonding technique can be applied to many implanted bioelectronics and is compatible with many of the already approved biomaterials. Most excitingly for us, this platform technology would open new regenerative capacities to the emerging neural device technologies.

The Wolfson Enterprise Competition was a brilliant opportunity for us to come together and narrow down our idea further through the canvas exercise and navigate our future roadmap. We are ecstatic to have been awarded with the Judges Prize and the opening of doors to mentorship, expertise and knowledge that we need to guide us through to commercialisation.
Amy Rochford is a third Year EPSRC PhD student in the Mallarias Bioelectronics group, combining living cells and flexible electronics to treat nervous system injuries.
June Park is a Gates Cambridge Scholar and NanoDTC Associate in the Scherman group, developing biomaterials for stem cell organoids and cell therapies.