Beethoven 2020 gets under way!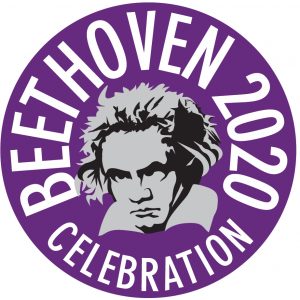 This January sees the beginning of a year-long Festival in Cambridge to celebrate the achievements of composer Ludwig van Beethoven on the 250th anniversary of his birth. Beethoven2020 is designed to appeal to a wide variety of audiences and will include performances of his music, an academic conference, lectures and talks, exhibitions, film and poetry and new compositions inspired by the music of Beethoven.
The idea of King's alumna Jude Douglass (KC 1977) and Nicholas Marston (KC 2001), our very own Vice Provost and a distinguished Beethoven scholar, the Festival will be a great way for amateurs and aficionados alike to explore Beethoven's repertoire in a variety of settings. As well as concerts by professional artists, the Festival includes performances by local amateur musical groups, events designed for children, stand-alone talks and a one-day conference on the Missa Solemnis. Among the special activities planned are:
A comic opera for children, by composer Simon Brown (KC 1977)
A symphonic work on themes of Beethoven for children, by composer Joy Lisney (KC 2016)
Rachel Stroud (KC 2015) and her Eliot Quartet playing Beethoven's string quartets in unusual venues
A competition for new music composed from fragments of Beethoven's original writing, organised by Stephane Crayton (KC 2014) and Richard Causton (KC 2012)
To find out more about Beethoven2020 please visit the website or Follow the Festival on Facebook.
 Join in the Festival
If you are planning a musical or other event in 2020 that you think could be part of the Festival, or would be interested in giving a talk on a topic related to Beethoven's life or works, please contact the Festival Co-ordinator.
Support the Festival
The Beethoven2020 Festival is run by a non-profit organisation and all the committee and helpers are unpaid. Many of the Festival's events, including the closing concert, are directly organised by Beethoven2020 and require donations to cover the costs. To support the Festival you can choose to make a donation online or contact the Festival Co-ordinator directly.