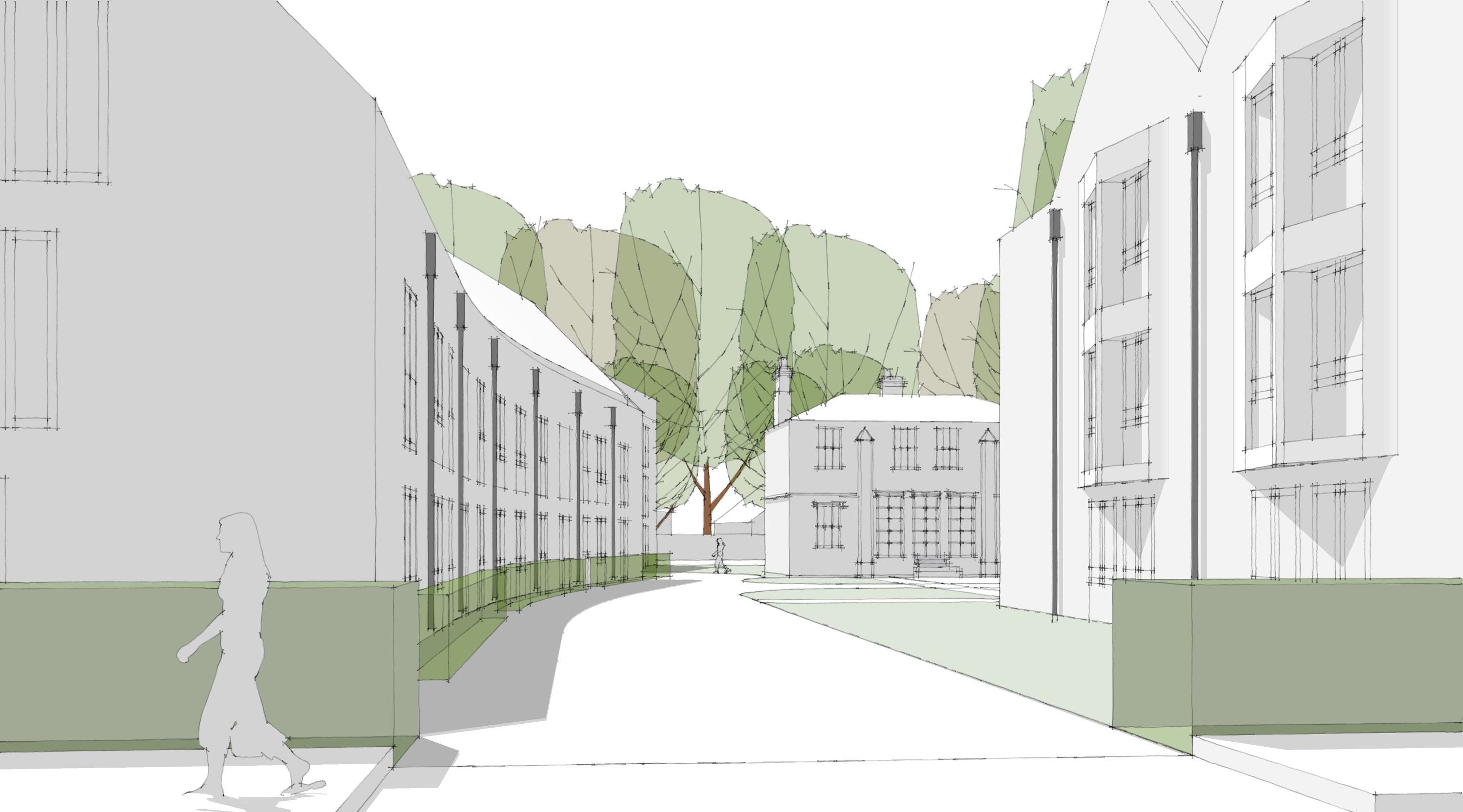 At our Croft Gardens site situated on Barton Road, we are proposing to create a new community for graduates, fellows, and their families that is designed to complement and integrate with the Newnham community. The proposals comprise:
24 apartments for College families
60 graduate rooms
communal college facilities
a variety of shared gardens
As part of this process, we will be holding a public consultation event at Millington Road School from 5pm to 7.30pm on 18 October. The consultation event has been planned by King's to share our proposals for the redevelopment of the Croft Gardens site and to hear comments on these from the local and wider community.
A previous planning application for the development of this site was made by King's in 2015 for a scheme that included graduate accommodation and private residences. These new proposals represent a significant change to the previous scheme, most notably in the following ways:
Buildings with pitched roofs and gabled frontages, creating a central garden which emulates and improves on the existing Croft Gardens buildings;
Retention and re-use of No 27 Barton Road, and retention of the nursery;
Long views into the site between new buildings that blend with the scale of the Barton Road frontages.
We hope very much that you like these proposals and recognise the positive contribution we believe they will make to the Conservation Area.
For full details, please see the Public Consultation Boards via the link below.
If you have any comments, please find the feedback form, also found below.