5. Using the Reading Room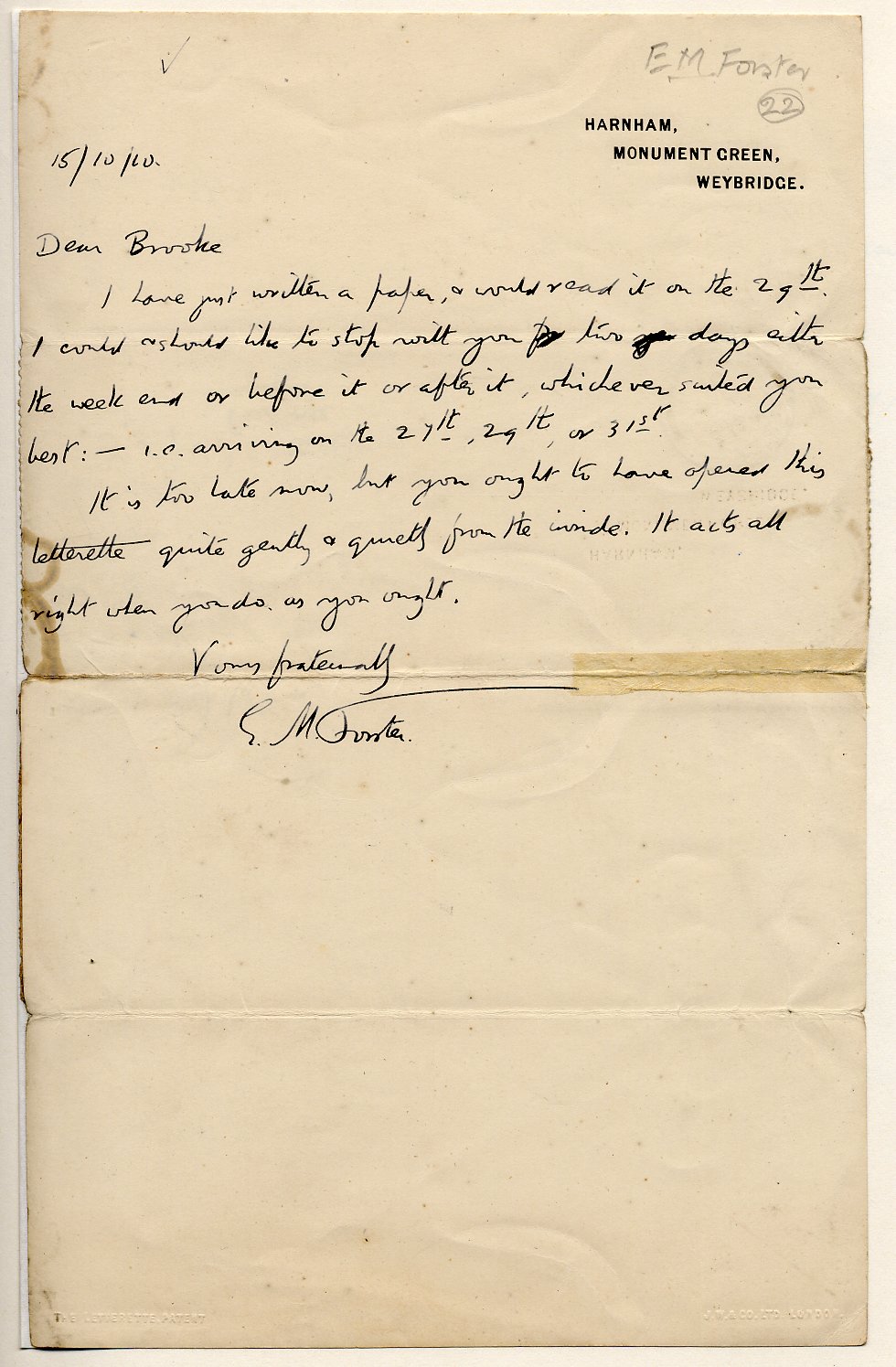 So now you know where to find the documents you want to read. What next?
From the document shown below, it seems Rupert Brooke may have damaged a letter which was sent to him by E.M. Forster, by not opening it as he ought to!
With this in mind, it is important to think about how to handle archival documents, which are often very valuable and more fragile than secondary materials.

Did You Know?
Archives don't usually include artefacts, but the papers of Margaret Thatcher do include one of her handbags.
---